The Astrology of August, and Why I Got Out of Politics
1: The Astrology of August, and Why I Got Out of Politics

Use this link if you're listening on an iOS or mobile device. Download MP3.
2: Robert Schmidt Discusses the Inventor of Western Astrology

Use this link if you're listening on an iOS or mobile device. Download MP3.
---
BALANCE, the 2016 Midyear Reading by Eric Francis, is now available for pre-order. Get all 12 signs for just $47, including immediate access to The Art of Living, the beautiful summer reading from last year that's still useful today. Pre-order by July 27 to take advantage of this fantastic offer.
Hey, Leo! Your audio-video 2016-17 birthday reading by Eric is available for pre-order. Get hold of the perfect guide to the next 12 months, whether for yourself or the Leo you adore.
---
Dear Planet Waves Listener:
Tonight we have something that's got a touch of history to it: an interview with Robert Schmidt of Project Hindsight, who last week announced that he had discovered the inventor of Greek astrology, which means Western astrology.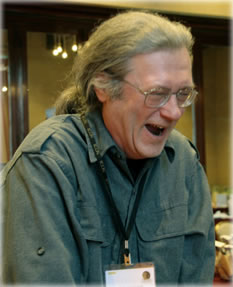 From its beginnings in 1993, Project Hindsight tasked itself with the translation of ancient astrological texts, so that astrologers would have them to use and learn from. Up to that point, the translations were nonexistent or poorly done, and the origins of Western astrology were hazy.
Eventually as his collaborators Robert Hand and Robert Zoller went in their own directions, Hindsight under Schmidt's leadership stuck exclusively to Greek astrology, starting with documents from the 4th century BCE.
Those include something called the Thema Mundi, which we discuss in the interview.
Through extensive reading and translation of the literature, Schmidt deduced that there were both founders and a founding era, and his research all points to a Greek mathematician and astronomer named Eudoxus of Cnidus (c. 390 – c. 337 BCE) as the leading founder.
That interview is in the special supplemental edition, which you can listen to here.
In tonight's regular edition [play episode here], I look at the current astrology — Ceres in Taurus and Vesta in Cancer; and then open up the astrology of August, covering the Mars ingress into Sagittarius, Mars conjunct Saturn, the Leo New Moon and Jupiter opposite Chiron. This is a juicy astrology discussion, with lots about Ceres, Vesta and Chiron.
In the second segment, I talk about why I got out of politics as a full-time vocation in the spring of 1986: the reason being, politics is all about lying, and I could not do that for a living.
I begin with a recap of Dr. Wilhelm Reich's theory of politics (the 'mystical longing answered in the authoritarian leader'). Then I get into the story of a campaign I managed for the SUNY Buffalo student government, and what happened as a result. It is, in part, the story of my first Chiron square — a morality tale for sure.
If you want to comment on the Schmidt interview, I suggest you do so on the Planet Waves page associated with the show (free registration required) or my Facebook page.
With love,