Planet Waves FM is a project of Chiron Return.
We are listener-supported, independent and affiliated with Pacifica Radio Network. Accredited by the International Federation of Journalists.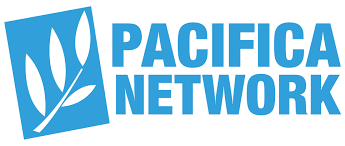 Eric Francis Coppolino, Founder and Executive Producer
Cindy Tice Ragusa, Research and Investigations
Lanvi Nguyen, Arts and Crafts
Melissa DeGasperis, Assistant Editor
Dave Levine, Gregory G. Lewis, Shan Pon, Code Handlers
Cate Ryzhenko, Video Editor
Dia Mansbach, Office Manager
Alison Primrose, Honorary Producer

Post Office Box 4141
Wiltwyck, New York, U.S.A., 12402
New York Broadcast Studio + (845) 331-0355
Alternate contact + (845) 337-5095
Call during Eastern business hours please (New York time). If we don't pick up or call you back soon, please leave another message! OTAY? Thank you!
Email Contact Via: [email protected]
Planet Waves FM was founded as an independent program in 2010 and incorporated in 2014. We began as Radio Navigator on the legendary Radio Woodstock in September 1996.
Copyright © 2010-2022 at Wiltwyck, NY, by Chiron Return, Inc, a federally registered 501(c)(3) nonprofit corporation. Other copyrights may apply. All Rights Reserved per UCC 1-207 inter alia. Much gratitude to Bill Ayres, founder of WhyHunger and longtime Sunday night call-in host on WPLJ-FM New York City — who got me interested in radio.
Aunt Josie Forever.