Planet Waves FM Special Edition: Gage Hall Survivors
---
Sunday I spent the day in Connecticut, interviewing four graduates of SUNY New Paltz who lived in the dioxin dorms between 1992 and 1994. This is a one hour program that includes an introduction to the issue in the first few minutes, before the interviews begin.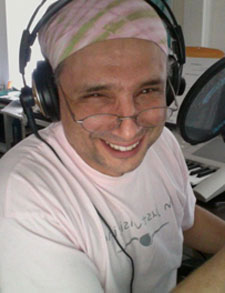 The story relates to some college dormitories that were contaminated by PCBs and dioxins in 1991, and which were reoccupied without proper testing or cleanup. While on one level this is a story about one incident on one campus, in truth New Paltz is everywhere.
If you would like to read additional background, here is a recent article, called "Who Will Tell Students About the Dioxin Dorms?" Here is a website devoted to the issue, and a blog that updates fairly regularly.
If you know people in the media, such as editors to radio hosts to bloggers, please send them this page. Thank you.
Here is your program in the old player, where you'll find the full archives and a downloadable zip file.
Lovingly,

Note to readers — there are many more podcasts, the full archives, recordings and interviews from astrology conferences and much more at the Planet Waves FM homepage.
Did you know that Planet Waves offers you a variety of astrological readings for every sign in audio format including birthday reports? You're invited to check them out in our audio store. If you'd like access to Eric's weekly and monthly horoscopes, visit this link to access your free trial to our premium twice-weekly astrology service.