The First Roundup Trial: Interview with Bob Howard, Juror in Lee Johnson v. Monsanto
Originally broadcast May 19, 2019 | Updated Nov. 26, 2019
Astrological chart of Monsanto, shown as crop circle. Graphic by Lizanne Webb and Eric Francis.
Stand-Alone Interview
Whole Program
Use this link if you're listening on an iOS or mobile device.
Dear Friend and Listener:
Tonight we have an incredible edition of Planet Waves FM for you. The main event is an interview with Robert Howard, who served as a juror in the first case involving Roundup to go to trial. That was in August 2018; Lee Johnson was the former groundskeeper at a California school who had to use Roundup regularly, and got very sick from exposure.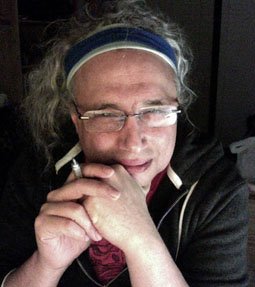 The jury awarded him $289 million — and Bob Howard was in the room. He tells us what happened, and how he felt about it. Then, he was present at the two subsequent Roundup trials, both this year — Edwin Hardeman v. Monsanto,, and Alberta and Alva Pilliod v. Monsanto.
I also have some resources for you: My investigative feature on Monsanto from The Mountain Astrologer, my article about the Howard Johnson's transcript, where the EPA becomes a marketing agency for pesticide manufacturers, and finally, A Fine Line: Roe v. Wade at 40, my article on the astrology of Roe. v. Wade.
Coming This Week: Chiron Return Call to Action
Programs like tonight's are why I do Planet Waves FM. We can bring you our eclectic mix of astrology, news and environmental issues with no interference; we have actual intellectual freedom — and no ads.
Regular listeners to Planet Waves FM know that we are under the auspices of a new nonprofit corporation called Chiron Return. This will week, probably Tuesday with the re-mailing of the show, I will be writing a call to action on getting our new company going.
We need seed funding to get some momentum. We want to work with a grant writer and refine our ideas. It's time to put a small staff in place, and to increase our reach.
Please look for that letter. Meanwhile, thank you for helping cover the costs of the program in its current form with your donations, one-time and monthly. Every one supports us. By contributing to Chiron Return, you are making a difference in the world. Thank you for helping us create this excellent thing we have.
With love,