How (and How Not) To Talk About Sex
---
In today's edition of Planet Waves FM, I look at the Virgo Full Moon, and some of the material that might be associated with this event in your life. I relate it to Mars retrograde in Virgo, which to me is about the healing of desire.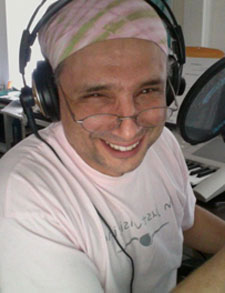 One thing we're getting with this Mars retrograde is plenty of opportunity to do just that — particularly as sex keeps getting run up the flagpole day after day in the midst of the Republican primary race. I propose, however, that having the discussion of sex in congressional hearing rooms, the news and the Supreme Court is a huge distraction, and I recommend ways we can get the conversation into more intimate settings. At the end of the program I announce an essay contest that anyone can win — check for details. The prize is a copy of Betty Dodson's new DVD.
I mention a sex education website — SoloTouch.com — where you can read 50,000 stories that prove that you're not weird. I recommend a book, Eros Denied by Wayland Young, and I suggest you peruse Betty Dodson's site, not for the end of the sex conversation but rather for an excellent point of beginning.
Here is your program in the old player, where you'll find the full archives and a downloadable zip file.
Lovingly,
Note to readers — there are many more podcasts, the full archives, recordings and interviews from astrology conferences and much more at the Planet Waves FM homepage.
Did you know that Planet Waves offers you a variety of astrological readings for every sign in audio format including birthday reports? You're invited to check them out in our audio store. If you'd like access to Eric's weekly and monthly horoscopes, visit this link to access your free trial to our premium twice-weekly astrology service.