Farewell, 2016. It's Been a Little Too Real
Use this link if you're listening on an iOS or mobile device.
---
Eric has begun writing the 2017 Planet Waves annual edition, The Book of Your Life. This 12-sign reading will be a thorough and useful guide, steering you through 2017 and beyond. You may now choose your individual signs here.
---
If you're a Capricorn, your 2017 Birthday Reading is also available to order. Unlock the potential your year ahead has in store with Eric's guidance.
---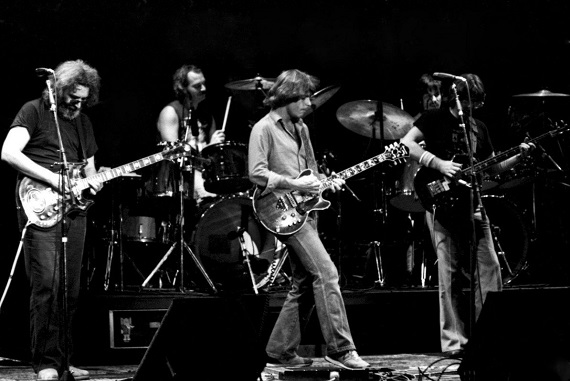 Dear Friend and Listener:
Welcome to the traditional Planet Waves New Year's Eve broadcast for 2016, featuring the music of the Grateful Dead. I offer this program annually to listeners who are at home for the last night of the year.
I consider the events of 2016 and the current astrology, including Mars conjunct Neptune.
Here is tonight's set list, covering 20 years of Grateful Dead artistry:
Jack Straw (from Dick's Picks 10, San Fran, 12/29/77) | Lyrics
Bertha >> Good Lovin' (from Dick's Picks 10, San Fran, 12/29/77) | Lyrics
Morning Dew (from Two from the Vault, Los Angeles, 8/24/68)
Eyes of the World (from One from the Vault, San Fran, 8/13/75) | Lyrics
Memphis Blues (Bootleg, Dylan and the Dead, Giants Stadium, NJ, 7/12/87) | Lyrics
Throwing Stones >> Love Light (from Wake Up To Find Out, Nassau Coliseum, 3/29/90) | Lyrics
Thank you for listening, and we wish you a happy, sane and peaceful 2017.
With love,



P.S. I was originally planning a J. R. R. Tolkien special for this coming Tuesday, but I've opted to take an extremely rare week off from Planet Waves FM in service of working on The Book of Your Life. Planet Waves FM will be back on Tuesday, Jan. 10 with the Mercury direct special.