Capricorn New Moon and Interview with Elizabeth Gross
Use this link if you're listening on an iOS or mobile device.
---
The 2018 Planet Waves Annual by Eric, The Art of Becoming, is underway and will likely be published by the end of January. We are increasing the prices on Jan. 18, so grab your copy soon! You may pre-order all 12 signs here for just $99 (recommended for best value), or choose your individual signs here.
---
Hey Aquarius: Saturn is newly in Capricorn, and later this spring your other ruling planet, Uranus, will enter Taurus. Pre-order your 2018-19 Aquarius Birthday Reading by Eric for a reliable guide to these changes and much more.
---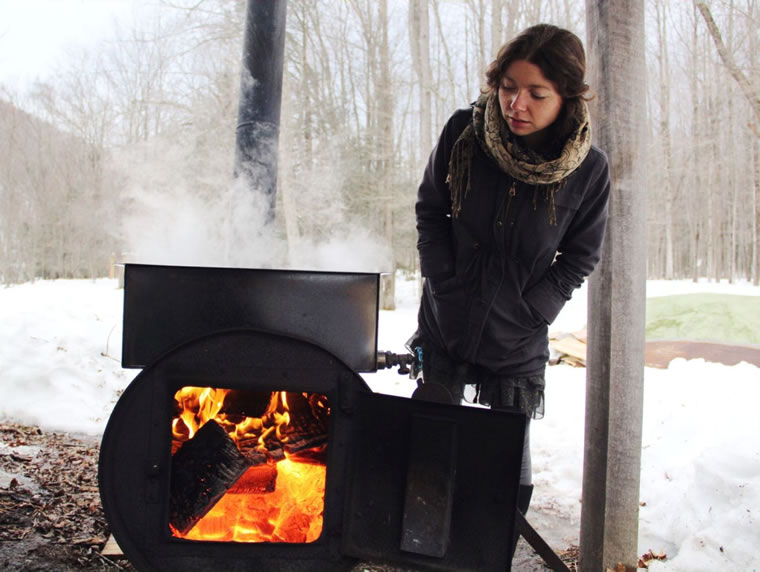 Dear Friend and Listener:
Thank you for responding to our request for funding Planet Waves FM. After 350 episodes the past seven years, we are grateful to have our listeners picking up the modest costs of the program. Our starting fundraising goal is $2,000 a month to cover basic studio expenses. With your help, we can get there this week. All contributions are tax deductible for those who file within the United States. If you're interested in becoming a major donor, please contact me directly.
Today we have an excellent program for you that's a kind of women's health intensive in 90 minutes. You will love my guest: a young healer named Elizabeth Gross. She has devoted her life to helping women get back into alignment with themselves, both physically and spiritually. [Play episode here.]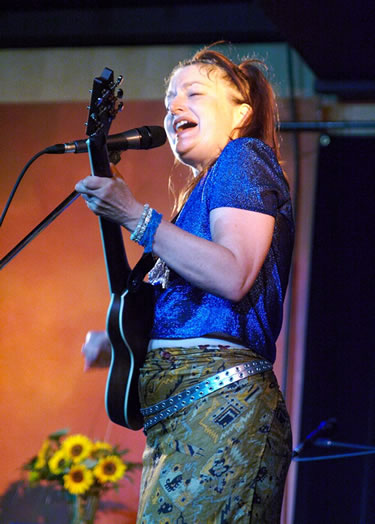 Our interview is based on Elizabeth's upcoming seven-week program, called Womyn's Health and Radical Self Care. This is an intensive being taught in New York City and in Kingston, NY, and on the internet.The three sections of the class will run in parallel each week on Monday, Wednesday or Friday evenings, beginning at the spring equinox. Details are at the link on her site.

Cap New Moon, and the Hawaii False Alarm
I begin the program with a discussion of Tuesday's New Moon in Capricorn [view chart]. One interesting feature of this chart is that the New Moon is exactly one sign away from the Galactic Core, to which Ixion is currently making a conjunction. I go over some of the implications of that, and the Mars-Chiron trine in the chart, plus Venus entering Aquarius.
In the second segment, I go over some of the permutations of the "false alarm" incoming ballistic missile attack that went out to cell phones in Hawaii on Saturday. I don't think there was any way this was an accident. Please read this article, which I think is credible, and see if you can find a way that this was just the click of a button. Here is the chart for the incident.
Since recording the program on Sunday evening, my thinking has evolved some. The message went out only over cell phones in Hawaii. The United States Pacific Command (PACOM), the branch of the Army that protects Hawaii, said immediately that there was no incoming missile. Still, it took the state's emergency management office 37 minutes to send out a retraction. That, you might say, is the trout in the milk: the really weird circumstantial evidence.
Our musical guest is Jane Siberry, a national treasure of Canada.
Planet Waves FM is part of the Pacifica Radio Network, published by Chiron Return. Thank you for tuning in.
With love,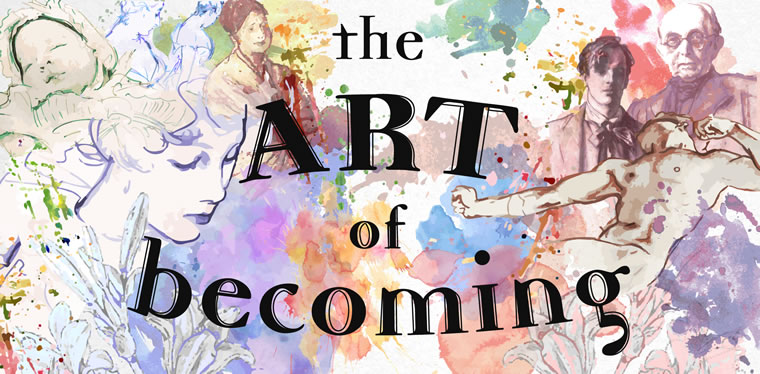 The Art of Becoming is Becoming
Dear Friend and Reader:
This is an update on The Art of Becoming, my 2018 annual edition for Planet Waves. Don't forget to watch my introductory video [play here], in which I review the build-up to this year's distinctive astrology.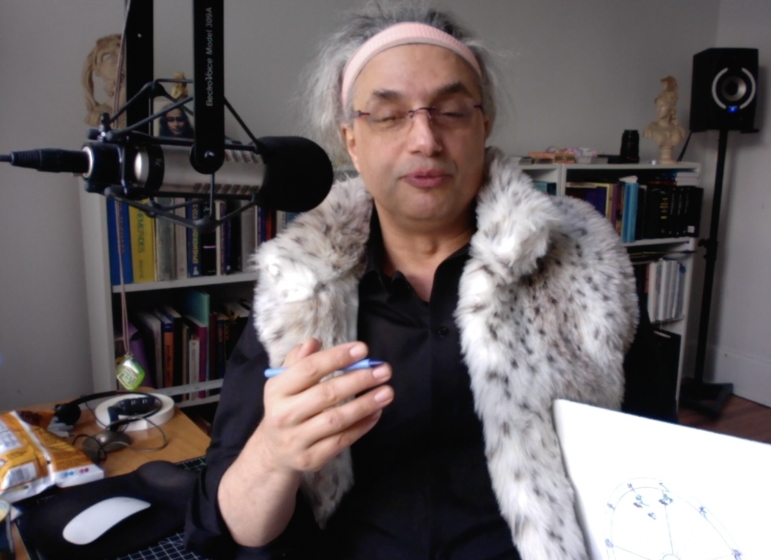 We promised the annual edition for "sometime in January" and with one exception (involving audio) I've always come through with that. What makes this year interesting is that, for the first time, I'm also writing a daily horoscope, in the
New York Daily News
.
The first items to be delivered will be the videos on Saturn, Chiron and Uranus (more information here), which will be included if you pre-order all 12 signs.
These videos will contain details on how to work with your life cycles and really see what these transits mean. I've now uploaded the first video, covering Saturn in Capricorn, though as of this moment, most of this work is ahead of me. So, please send some good vibes.
Next will come my written presentations (possibly with extra audio sessions), mapping out in detail how the astrology of 2018 will look for each of the signs. This is my 20th annual edition, and your readings will get the full benefit of all my experience. If you want to get a feeling for how that looks, you may access the full 2017 annual here with our compliments.
You may pre-order all 12 signs here. We recommend this as best value; note that you can share the readings with your household. Alternatively, you may choose your individual signs here. Note: on Thursday, Jan. 18, we're increasing the price; so secure your copy today!
Thank you for your interest in Planet Waves. As ever, it's good to be with you.
With love,


Aquarius Birthdays 2018:


A Reading from Someone Who Understands Aquarians
"My takeaway from the Aquarius reading is a sense of PEACE. You really do UNDERSTAND what Aquarians are going through these days (and yes, because you do understand and explain the issues I am going through so well). Yes: you are an honorary Aquarian."
— Eileen
Dear Friend and Reader:
I know at least a couple of Aquarians who've dealt with major difficulties this year. I'm not sure how widespread that has actually been among those with an Aquarius Sun or Aquarius rising, but I suspect it has a lot to do with Chiron wrapping up its journey through Pisces: your house of what you value, including your body, your money, your talents and your self-esteem.
This year Chiron begins to move into Aries. This will shift the focus of your learning and healing agenda, and hopefully provide a little relief.
Chiron is not the only planet changing signs this year, however: Saturn is newly in Capricorn, and later this spring Uranus will enter Taurus. These shifts hold very specific changes for you: both in terms of your inner reality, and in terms of the overall environment you interact with.
Using his signature blend of astrological experience, therapy training, life coaching, and motivational speaking, Eric will cover these major changes to the sky (along with subtler points) in your upcoming 2018 Aquarius Birthday Reading.
Recorded in pro-quality audio, you'll receive two segments of astrology (at least 30 minutes each) and a tarot reading for the year ahead, plus an extended description of your sign. But what you really get is practical, accessible inspiration that will help you find a more empowering perspective on challenges, and the confidence to say yes to opportunities.
"Ah Eric — just listened to your reading. I was moved to tears by your closing words. Your passion, deep care and love always shine through; and you have the gift of all great teachers, of making one feel that one is being personally addressed, respected and taken care of."
— Liz Glanville
Please note that when you pre-order your 2018 Aquarius Birthday Reading, you will secure the lowest price we offer –just $33. The price increases as Eric nears publication, and then increases again.
The Sun enters your sign this Friday, Aquarius — I wish you a happy birthday season, and much joyful use of your reading.
Yours & truly,



Amanda Painter
P.S. The 2018 Aquarius Birthday Reading is distinctly different from the Aquarius written reading available in the upcoming Art of Becoming annual project. It covers your key astrology in a different format and emphasis, capitalizing on Eric's more intuitive, improvisational skills. The Birthday Reading also makes a fantastic gift for a loved one!