2014 Gemini Birthday Reading — Free Preview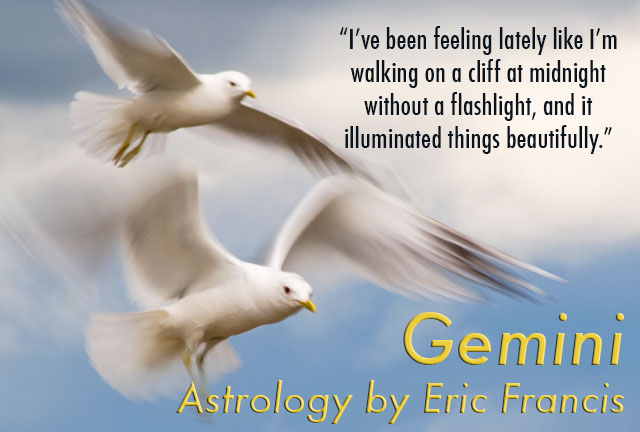 I've completed a preview of the 2014 Gemini birthday reading. This is an audio product that includes many features, but is mostly a solid, clear, positive and motivating astrology reading that actually understands Gemini. I go for useful and work to make the most of your time, energy and resources. As you will hear, I focus on the unusual conditions in your personal relationships and the incredible professional opportunities you have open to you now — no matter what feedback you might be getting from the world.
The reading is $39.95 and you may use this link to purchase.