Use this link if you're listening on an iOS or mobile device.
Here is today's edition of Democracy Now!, featuring an interview with Abdel Bari Atwan on how the U.S. and Saudi Arabia aided the growth of the Islamic State.

---
We have fun, healing and insightful astrology for you. Planet Waves FM is sponsored by…YOU. We are presented without commercial interruption. Become a Planet Waves Reader at $7.77 a month or a Core Community Member at $14.97 a month. Want more? Get our Backstage Pass. If you're a Scorpio Sun or rising, you may order your 2015-16 birthday reading here. If you're Sagittarius Sun or rising, you may pre-order your birthday reading here.
---
Dear Planet Waves Reader:
In tonight's program, I take on the question: What happened in Paris? As you know, Friday night there were a series of terrorist attacks in Paris. But what really happened and why?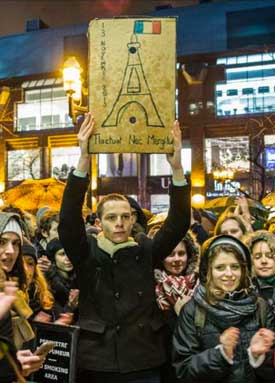 I look at the issue from several viewpoints — the credibility of the story, the politics behind it, and the astrology. I compare elements of the fact pattern to previous events; there are some striking similarities.
I look at several astrology charts, including a classical chart of the event (with planets out to Saturn), a modern chart (with the set I usually use), and the chart for France, called the Fifth Republic. I've included the charts on the program's website.
Planet Waves FM is now an affiliate station of Pacifica Radio. I will send out a more formal announcement soon; however, as a benefit of this affiliation we are now able to publish any of Pacifica's programs. That would include today's edition of Democracy Now! hosted by Amy Goodman.
Amy's program includes a somewhat high-strung but I think essential-listening interview with Abdel Bari Atwan on how the U.S. and Saudi Arabia aided the growth of the Islamic State.
In an extended third section, I interview Carol van Strum about the IBT Labs scandal mentioned last week. This was the revelation of a "safety" testing lab that prepared custom results for companies includng Monsanto.
Carol mentioned that two resources are available — the revised version of her book, A Bitter Fog, which includes all of Peter von Stackelberg's original articles on IBT Labs; and a newer book called Poison Spring, which tells the story of the lab scandal from inside the FDA.
Music on tonight's edition of Planet Waves FM includes a live playing of Blues for Allah, a Grateful Dead rarity (they played it just five times in concert).
Thanks for tuning in.
With love,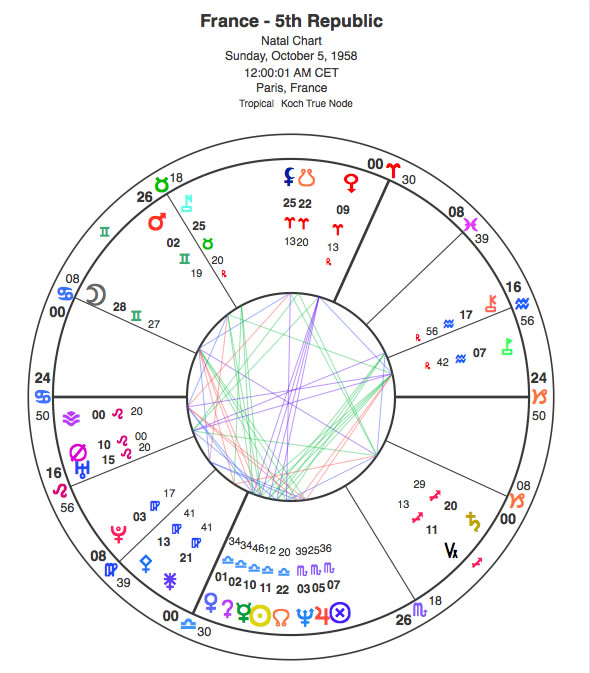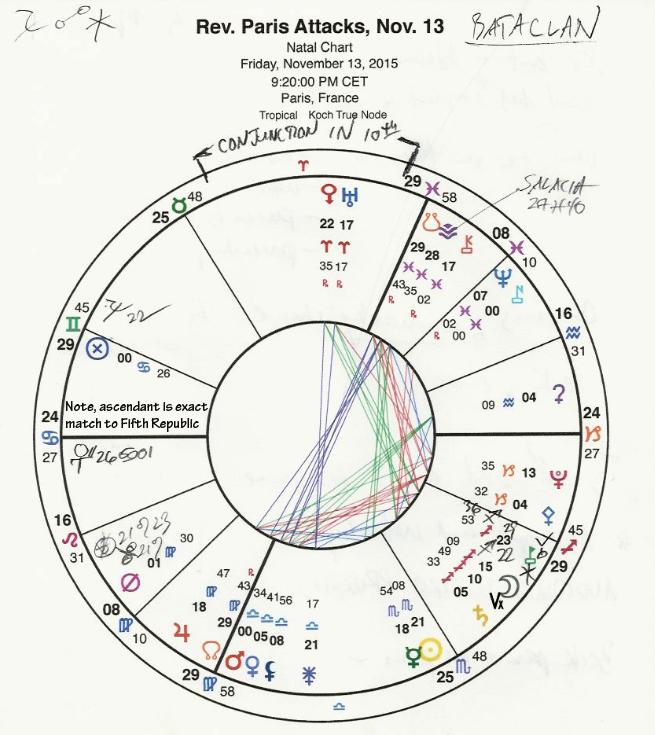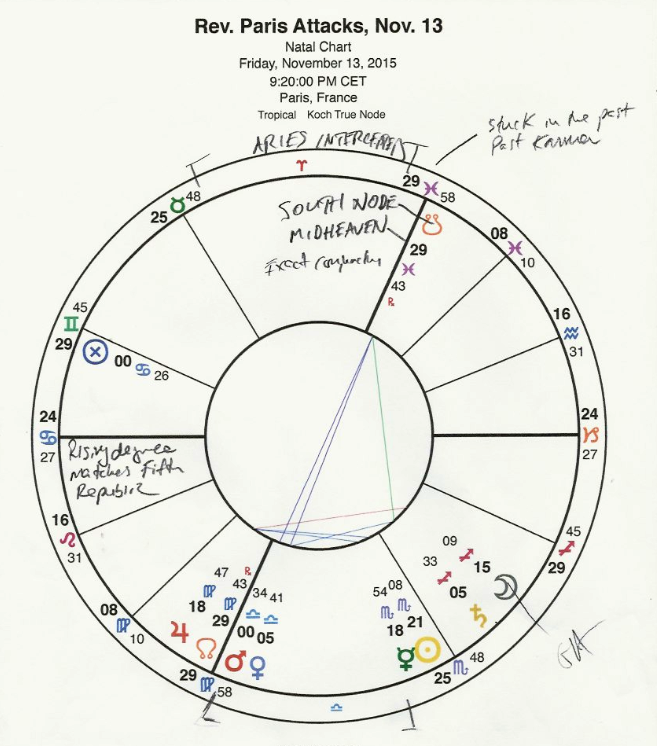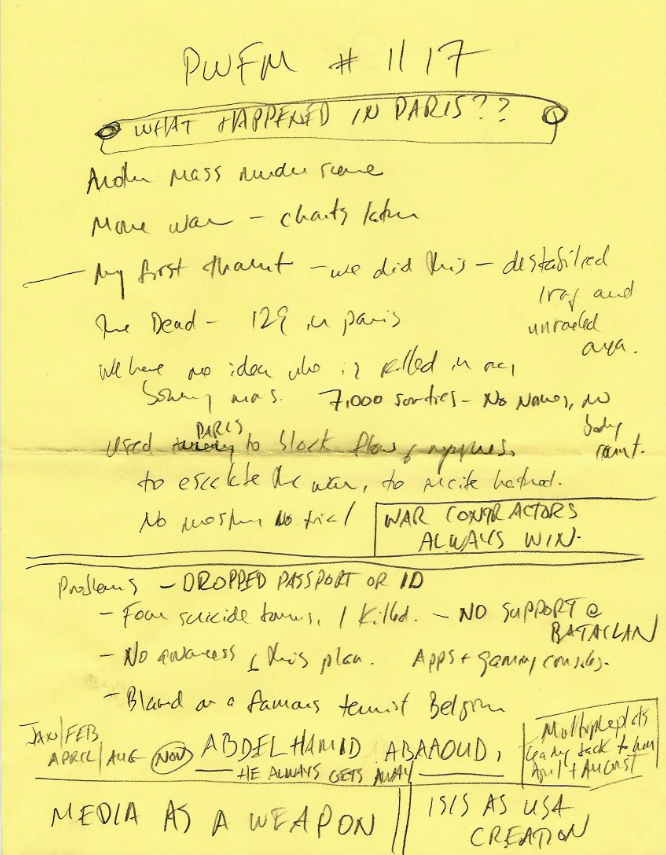 On Seeking Clarity, and the Quest for True Vision
Dear Friend and Reader:
In our moment of history, it's difficult to see anything clearly — ourselves, our lives, the world, the future, even the past. We live with a feeling of being constantly on edge, or on the edge, often straining for clarity. Respecting this state of existence, my 2016 annual edition is called Vision Quest, and it's focused on our need to go beyond clarity; my intent is to help you discover and focus a vision for your life. That's what the planets are describing, and what I am hearing.
First, though, I have a short story for you, about the spiritual path we call astrology.
One of the first spiritual books ever given to me was Illusions: The Adventures of a Reluctant Messiah. Written by Richard Bach while, unbeknownst to him, Jonathan Livingston Seagull was becoming an international bestseller, this book helped put a lot of people on the spiritual path — maybe even you.
Illusions is the story of an unusual man named Donald Shimoda whom Bach met while flying around the country in his antique biplane, hopping from hayfield to hayfield out in places like Kansas. This was Bach's version of a Vision Quest.
Shimoda, a fellow barnstorming pilot, has a book of aphorisms containing bits of wisdom for people on the journey of self-awareness.
In it is the idea that "we teach what we most need to learn."
Each autumn, wherever in the world I may be, I set out on the annual edition of Planet Waves. I prepare intimate, spiritually grounded readings for you, relating to the 12 Sun signs and rising signs.
Each annual comes with a collection of articles and art which I think of as being a record of the times in which we're living.