Virgo, Neptune and Our State of Mind
Use this link if you're listening on an iOS or mobile device.

Dear Friend and Listener:
Tonight's edition of Planet Waves FM explores the significance of the Virgo train making an opposition to Neptune, one planet at a time.
I consider the implications of yet another mass shooting: what this is telling us about our current state of mind, and what we might do about it.
The third segment turned into a spontaneous discussion of A Course in Miracles. I originally intended to talk about Saturn conjunct Pluto, but instead A Course in Miracles came out.
Tantra Studio is a tribute to the teachings of Betty Dodson on the occasion of her 90th birthday last week.
Planet Waves FM is sponsored entirely by your memberships and contributions. If you listen to the program regularly, remember how much love, attention and resources go into its creation every week, and please do your bit. Thank you.
Thanks for listening and have a happy Labor Day.
With love,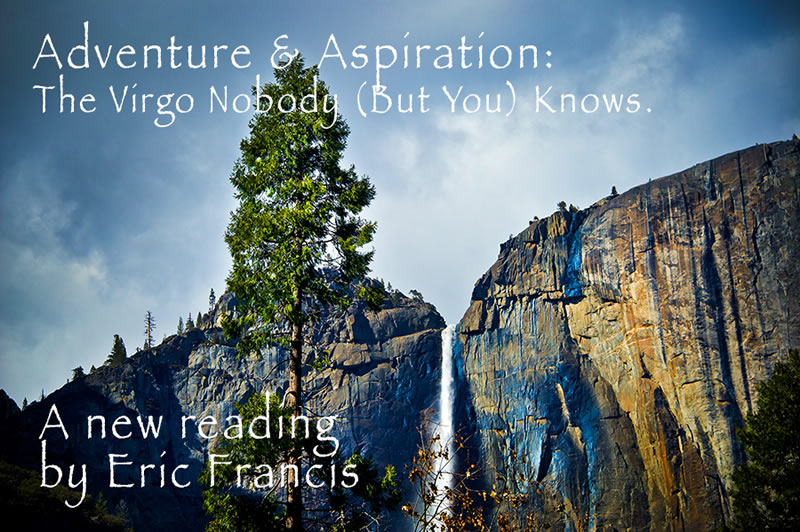 The Virgo Astrology Studio reading is now available for instant access. Here is a short sample. Eric discusses the Virgo New Moon, Neptune in your opposite sign, Chiron in Aries and more. He connects some hard-to-pin-down elements of your life to your rare astrology, and to your quest for a more fulfilling sense of purpose.
We've also included Self and Society, Eric's special reading on Saturn and Pluto in Capricorn. The Astrology Studio recordings make an ideal gift for loved ones.
---
In These Times — 2019 Autumn Reading
My individual sign readings for this season are designed  to be a source of motivation and inspiration: they're about what is right with you. I talk about how to best use your resources and your abilities, and making peace with who you are and what you want. You can still pre-order all 12 signs for just $99. Read more here.