Venus Retrograde and the Affordable Care Act
Use this link if you're listening on an iOS or mobile device.
---
Join Eric's exciting new class, Karma, Reincarnation and Astrology. Learn how to view the astrology chart as a picture of karma, and how to move forward with what you discover. The class is one of three upcoming sessions between April and June — you can order all three here at half the total price.
---
Hello Pisces! Venus will soon retrograde back into your sign and Chiron is spending its last full year there. Order your 2017-18 birthday reading here and discover what these events and more could mean for you.
Dear Friend and Listener:
I want to thank you for your amazing response to our membership drive. It's so, so, so beautiful to feel your response in support of what we do. Many of you have written letters in response to my notes the past few days thanking us for the many services we offer in these troubled times. (Note, if you're already a member, you probably have not seen these letters.)
Tuesday is my favorite day of the week: I get to do Planet Waves FM, our internet radio program now affiliated with the nonprofit Pacifica Network.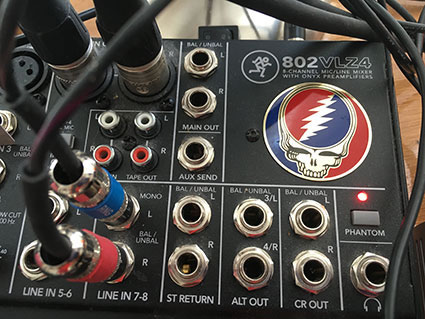 It's a two-hour talk and music program that covers the waterfront on social issues, astrology, spirituality and politics. Thanks to your membership support, we get to do this program free from commercial interruption and without the need for corporate sponsorship.
Planet Waves FM is where you get to hang out and consider your world, and the affairs of the world, in a peaceful environment. In a world of blaring, polarized and downright insulting media, Planet Waves FM is an oasis of good vibes and old-style freeform talk radio.
I get to speak to you about anything I'm feeling that day: what's in the stars and planets, what's in the news, or what's resonating in my heart and soul. I've done more than 300 programs since beginning this particular series in late 2010. It began with me talking into a cheap digital recorder, and has evolved into a studio-quality production with thousands of listeners.
Tonight's program  looks more closely at Venus retrograde in Aries. I also have a segment on the political madness we're currently living under, with a special segment on the Affordable Care Act (ACA or Obamacare) provided by Democracy Now!
In tonight's Tantra Corner, which I often do at the end of the program, I talk about the value of yoga for holistic health and sexual health.
My musical guest is Johnny Cash, with a heart-rending cameo at the end of the program by Rosanne Cash in a duet with her father. (We'll have Rose on the program when the Sun is in Gemini).
You make this possible: with your memberships and subscriptions to Planet Waves, and your purchases of my readings.
Here are some friendly options for you.
Thanks for tuning in, "wherever you may be in the world, or in the future."
It is indeed good to be with you.
with love,



PS — If you missed the first letter in the membership drive series, it's a beautiful description of the mission and purpose of Planet Waves.