Feminist Porno Filmmaker Tristan Taormino and Beltane
Dear Friend and Reader:
In tonight's edition of Planet Waves FM I am honored to have as my guest Tristan Taormino. I first introduced my readers and the astrology to Tristan a year ago in my article Beyond Astrology, wherein I proposed that she be the keynote speaker at a major astrology conference.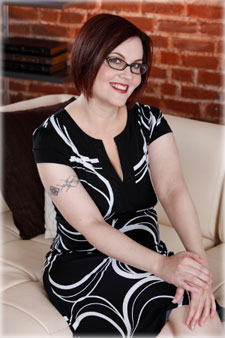 Why? Because in my opinion astrologers need to be sexually literate, the better to assist the clients who come to them with questions about their sexuality. Life is not about squares and trines. It's about what people live through, and helping them get what they want.
Tristan is a sex educator, filmmaker and self-described feminist pornographer. He's written a number of books and tours the country giving presentations on what she does. You can reach her website here. In the introduction I mention that I did her chart as part of a presentation on sex astrology in Portland, Oregon.
In the first part of the program, I follow up on the legal representation situation for Dzhokhar Tsarnaev. I read a letter from a reader who was concerned that I suggested that a public defender would not be helpful to Dzhokar; she explains the federal public defense system and how it's different from that on the state and local level.
Dzhokar will be represented by Judy Clarke, who describes her job as getting her clients to plead guilty in order to avoid the death penalty.
My musical guest is the band Girlyman. "Really good, really unexpected, and really different" is how Village Voice describes Girlyman's lyric driven folk-pop. But that can also describe the year that inspired their fifth studio album Supernova, available June 19th (distribution through Burnside). No doubt their new CD will be fantastic.
Your program will soon appear in the Old Player. Note, will also be able to download a compressed file of the program on the Old Player page, which also includes a full archive of Planet Waves FM going back to 2010. More recent programs are collected in the category listing at the top of the blog frame.
Not a member? Find out the many benefits of Planet Waves membership — and how to get on board. We offer the most timely and relevant personal astrology in the business — and we're world-renowned as a source of news from a spiritual perspective.
With love,


Did you know that Planet Waves offers you astrological readings for every sign in audio format including birthday reports? You're invited to check out my other products in our audio store. If you'd like experience my weekly and monthly horoscopes, visit this link to access your free trial to our premium twice-weekly astrology service.