Total Eclipse, Mercury Retrograde, My Libel Suit and Tantra Studio
Use this link if you're listening on an iOS or mobile device.
Dear Friend and Listener:
Here is a short note about tonight's "season finale" of Planet Waves FM. I'll be taking a (planned) week off from Planet Waves and Planet Waves FM through the July 4 weekend (note to members — there will be no subscriber issue on the 4th).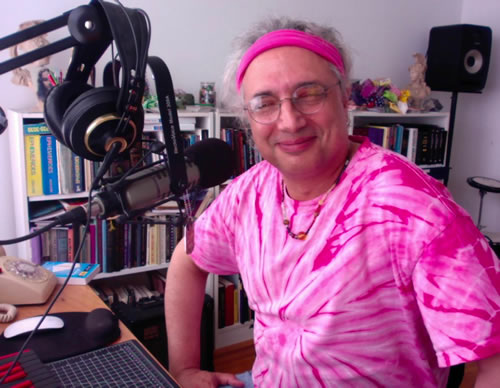 On tonight's program, I take a thorough look not just at the astrology but its implications. I review eclipses on the Cancer/Cap axis back to 2009 or so, and look at the current setup, with the lunar eclipse on the 16th being conjunct the Saturn-Pluto conjunction. Then I describe what I'm calling the Anger Management Mercury Retrograde.
In the third segment, I offer my second-ever discussion of the "Wicked Game" scenario from the spring and summer of 2018. Last week, I filed a $2 million lawsuit against Chronogram and its editors for an editorial they wrote; I describe my cause of action, give the background and read from the editorial in question.
Here is the press release associated with the lawsuit, and here is a state filing with the Division of Human Rights that will give you an idea what the complaint will look like.
The whole story is posted here (articles from last spring and summer). One year on, the other shoe has dropped.
Even if you don't listen to the radio piece, here is the theme I'm conveying: Every sentence, word and syllable I speak or write comes with the energy of stand up for yourself in the world. That is what I am doing. If I did not pursue justice on this case, I would be a terrible example to my readers, students and colleagues. And that, I am not.
In Tantra Studio, I do a study on the topic of what some call "porno" and sexual confidence. My theory is that one of the main distortions of those little videos is how sexually confident everyone is — which cannot be matched by most civilians today. This creates a distortion, which is enhanced by the lack of context for a discussion of sex per se, not as part of a romantic relationship (where sex per se is rarely discussed either).
This edition of Tantra Studio will pull back the veil over some themes I'm sure you've pondered here and there.
Planet Waves FM is part of the Pacifica Radio Network. We are a nonprofit corporation. Thank you to our supporters and contributors, who make the show possible. If you like this program, please make a contribution.
With love,



PS — We have a special surprise musical guest, who I bumped into last week roaming around the neighborhood. Go figure.