What the heck is going on? A total eclipse in Sagittarius is driving the world in wild circles.
Last year's total solar eclipse in Sagittarius.
Plant Waves FM | Full Program for Dec. 3, 2021
No program notes tonight. Though I took a couple of programs off, I did The Branching of the Road last week. That was an unusual edition, combined with Tantra Studio.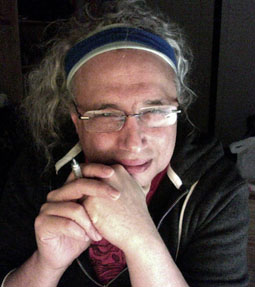 I included a replay of my commentary on Kelly Brogan's ideas in that edition as well. I consider that the best Tantra Studio so far, so you're invited to check it out. On the program I mention the ArkLight Benefit edition of Planet Waves FM.
Note, I begin recording TUNE IN 2022 next week and am not sure my schedule with the program.
We are Actually Independent Community Radio. 
Please do your bit! It makes a difference. Planet Waves FM is independent community radio, funded by our listeners. Why is that important?
Take a look at the cover of The New York Times below. Instead of digging into how safe, dangerous, effective or not that the Johnson injection is, they are announcing their conflict of interest with front-page ads.
Can we ever count on them, or any other Pharma-sponsored media, to tell us what's really happening?
Please support independent journalism at Planet Waves FM by making a contribution to Chiron Return. We are actually independent. You can actually call me on the phone. No corporate sponsorship, shadow money, or anything from the Bill Gates journalism syndicate. We are an independent public radio project.
Thank you for listening, and for your generous support.
Faithfully,

PS — If you want to become a major donor to Chiron Return and sponsor a story, issue, initiative or employee, please call me at (845) 331-0355.
THE NEW YORK TIMES ANNOUNCES ITS CONFLICT OF INTEREST WITH JOHNSON.