There is No Planet B, Just our One Earth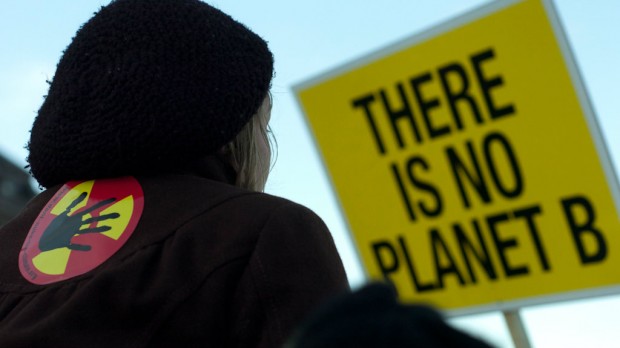 Use this link if you're listening on an iOS or mobile device.
Today's episode of Democracy Now! features Pres. Obama claiming that "we are hitting ISIL harder than ever;" IS has responded by threatening an attack in every country involved. Amy Goodman interviews Gilbert Achcar, Professor of Oriental and African Studies, in response to the Presidential address.
---

---
In tonight's edition, I have an extended interview with Alberto Saldamando, a human rights attorney who was at the recent COP 21 climate conference in Paris. He was there for the full two weeks, representing indigenous people as a negotiator.
I found this quote by Saldamando, and invited him into the program:
"The Paris accord is a trade agreement, nothing more. It promises to privatize, commodify and sell forested lands as carbon offsets in fraudulent schemes such as REDD+ projects.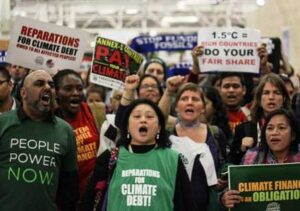 "These offset schemes provide a financial laundering mechanism for developed countries to launder their carbon pollution on the backs of the global south.
"Case-in-point, the United States' climate change plan includes 250 million megatons to be absorbed by oceans and forest offset markets. Essentially, those responsible for the climate crisis not only get to buy their way out of compliance but they also get to profit from it as well."
Saldamando explains his position in the second hour of tonight's program.
In the first hour I go over the rather incredible astrology taking place as the Sun clears the last week of Sagittarius, making conjunctions to many planets and the Galactic Core as it does so.
I look at several news charts, including the mosque fire in LA over the weekend, the closing of the LA schools today (based on a terrorism threat — they are now searching 1,027 buildings while kids stay home), and since so much is happening in California lately, the charts for the state itself.
Then I look at the chart for the COP21 agreement, and then speak with Alberto.
My musical guests are three — Go Van Go, Charles Lyonhart and Burning Spear.