The Radical Notion that Men are People: Gender Roles and Rape Culture Feminist Theory — With Listener Calls
Use this link if you're listening on an iOS or mobile device.
This past Thursday I hosted a live, call-in edition of Planet Waves FM. Or topic was the listening to men speak up about their perception of gender roles and the impact of rape culture feminist theory.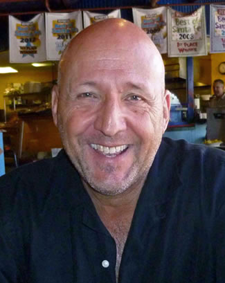 I was joined on tonight's call by Shell Goldman, a senior facilitator at an organization called Gender Reconciliation International, which deals with rape culture within communities in the United States and abroad.
Goldman and his colleagues at GRI, a nonprofit organization, work throughout the world in processes that are designed to help men and women make peace, even in communities in Africa that are ravaged by both rape and AIDS.
What prompted me to have Goldman on the program was the discussion of recent events in Asheville, North Carolina, where two coffee-shop owners were found to be publishing a misogynistic blog and podcast.
The two were guests this past Saturday on a special edition of Planet Waves FM called The Buck Stops Here — their only interview since this scenario emerged two weeks ago.
There are many informative, impassioned calls included in this edition. My musical guest is West Coast band Big Spoon.