That Strange Thing About U.S. Elections
Use this link if you're listening on an iOS or mobile device.
---
We are now offering for pre-order the 2017 Planet Waves annual edition, The Book of Your Life. This 12-sign written reading by Eric Francis will be a thorough and useful guide, steering you through 2017 and beyond.
Hello Scorpio! The Sun and Mercury are making several contacts from your sign, giving impetus to your creative skills. Order your 2016-17 birthday reading by Eric today to find out more about your solar year.
---
Note — At about 34 minutes or so, when describing the knowledge and power granted to U.S. presidents, I said Trump met with the president, but the name 'Clinton' slipped in instead of Obama. (Here is one hosting of the video I mentioned.) Trump was humbled even by his meeting with Obama, an actual president of the United States.
Dear Friend and Listener:
The strange thing about U.S. elections is that the loser can take office. And that's what we're now witnessing. The last time, in 2000, things didn't go well. People were jumping off the World Trade Center just 10 months later (to escape before the towers fell).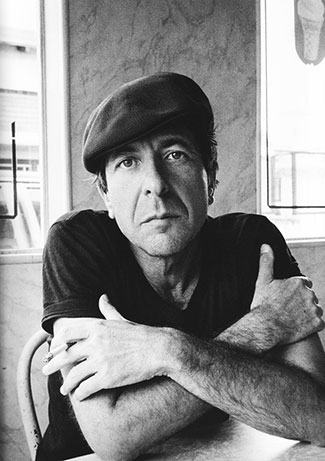 In tonight's edition, I look at some of this history, and evaluate what we might have in store under a Trump presidency.
I keep the discussion low-key but in truth, I am concerned. We've already lost an 18-month game of chicken, and I reckon we'll have a few others ahead.
As for what to do about this? I go over some possibilities on the personal level, and we've included some potentials for political response in this edition.
My musical guest is Leonard Cohen, who died last week at age 82 after a 60-year career as a poet and recording artist.
I had intended to read his chart — other pressing subject matter got the attention. Here is the chart if you want to have a look.
Planet Waves FM is sponsored not by drug companies or alcohol or cars, but by you. If you listen regularly, or listen carefully, please get a subscription or renew your old one. You may do that here, or call us at (877) 453-8265 and we'll take care of you on the phone.
Thanks for tuning in.
With love,


Additional research by Amy Elliott, Amanda Painter and Lizanne Webb.