Taurus Full Moon, Manafort Indictment and 40th Anniversary of Chiron
Use this link if you're listening on an iOS or mobile device.
---
Even by contemporary standards, 2018 is a distinctive year astrologically. Many slow-moving planets change signs between now and this time next year. In the reshaped world that follows, the 2018 Planet Waves Annual by Eric, The Art of Becoming, will help you design your own future. You may pre-order all 12 signs here for just $99.
---
Hey Scorpio: Jupiter in your sign is a truly fortunate transit. What will you make of this opportunity? Your 2017-18 Scorpio Birthday Reading by Eric will help you channel your energy in deeply productive ways. Pre-order your reading today.
---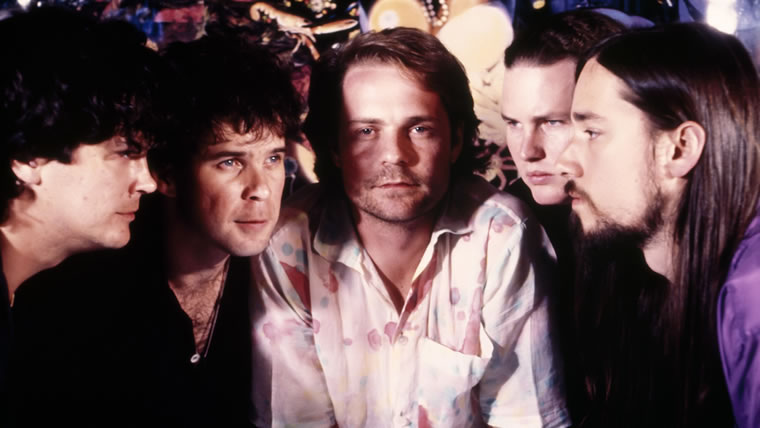 Dear Friend and Reader:
By some crazy coincidence, I have a mutual friend with Paul Manafort, the former chairman of the Trump campaign who was just indicted for financial crimes. So I was able to get his birth data, which I've been sitting on, anticipating this moment. Here is the chart.
In this week's Planet Waves FM [play episode here], I look at the arrest of all three Trump campaign officials, and read Manafort's chart.
That happens after I look at the Full Moon chart, and squirm around looking for the right delineation of Ceres. The Full Moon squares Ceres, which I find to be the most elusive of the minor planets. Ceres is opposite the main-belt asteroid Magdalena. I return to the Full Moon in the last segment, in the context of sex and possession.
Wednesday is the 40th anniversary of the discovery of Chiron. I talk about the impact that Chiron has had on astrology, and the odd way that the classical astrology revival (mainly the Greek and Medieval schools of thought) supplanted the nascent minor planet movement through the 1990s and into the 2000s.
My musical guest is The Tragically Hip, mostly early-career work from their first album, and Road Apples and Music @ Work.
Thanks for tuning in. If you want to write in reply to my query about the Ceres-Magdalena opposition square the Full Moon, here's a link to use.
With love,



PS — If you want a great analysis of Monday's political developments, here is Keith Olbermann on the indictments and guilty plea; and here is a piece in The Intercept about how this will impact the administration.
---
Growth Is Inevitable. Becoming Is an Art Form.
Dear Friend of Planet Waves:
Here's the thing: Life goes on. No matter how crazy the world is, we who are alive must keep on living. And that means we must keep growing and becoming.
The more chaotic the world becomes, the more we need a tool that can help us spot the patterns in the chaos — and that would be astrology. I have long considered astrology just one resource among many potentially useful ones, though with each passing day, the gift of pattern recognition, and how these patterns relate to our lives, is a service that astrology is uniquely suited to provide.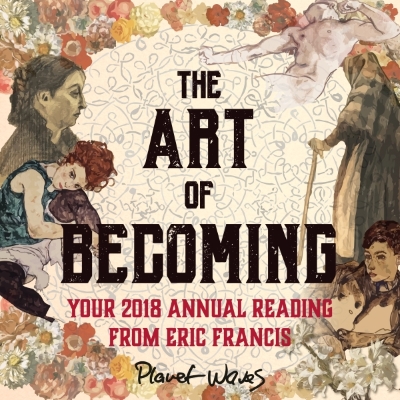 I have begun preparing THE ART OF BECOMING, the 20th annual edition of Planet Waves. This letter will tell you more about the project, which, if all goes reasonably well, will be delivered during the month of January.
Brief note on pricing policy: we offer the best price for those who purchase sooner. The current price point is $99; this will be increased again soon to the final pre-order price of $111.
My annual readings provide not only insight but spiritual and psychological leverage. I am not here to predict the future, but rather to help you design your future.
The project began as an extended January monthly horoscope; it's now more like an astrological novel, written with the pacing and detail of well-crafted fiction writing. My focus is on love and work: your relationship to yourself, followed by your relationship to others; your professional activities, financial matters and tapping your creativity.
In the end, I consider myself a motivational presenter. I see my job as helping you get excited about your own potential, and describing the specific ways you can manifest your desires into reality.
In the next section, I will describe some of the transits I'll be writing about in THE ART OF BECOMING. I present these events in human language, using technical terms only as necessary — and explaining everything as I go. As a journalist, I write to be understood.
This is astrology written for humans, in human language, using concrete examples and images.