Solar Eclipse in Taurus, Featuring Many Asteroids — and the Cleveland Captives Set Free by Heracles!
There's a powerful eclipse on Thursday, with effects that will reverberate for many seasons, even for years. I go over the chart of the eclipse, including taking a look at the minor planets that align with it. It's a beautiful collection, including Pallas, Psyche, Hermes, Dionysus and the protector of young women, Diana.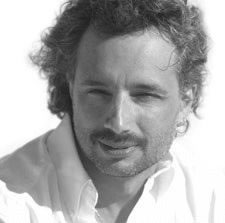 I also read the chart of the 911 call made by Amanda Berry, the woman who was missing for more than 10 years. She was set free by Charles Ramsey, who turns up in the chart as Heracles. The chart describes a chilling crime scene, though a story with a happier ending than anyone (including a psychic) would have predicted.
Our program is sponsored this week by the Invocation of Spring report, which is a study in relationship dynamics. This report serves all 12 signs — with readings of about 35 minutes each, and can be used for your Sun, Moon or rising sign.
We also have the Taurus birthday reading available. You can listen to a tasty sample of both the astrology and the tarot segments at this link. This is an inspired, motivational reading that will guide you if you're a Taurus Sun, Moon or rising.
Our musical guest is the folk group Girlyman, featuring their excellent musicianship and harmony vocals. Some members are working on a new record, which you can hear about at this link.
Here is your program in the Old Player. Note, will also be able to download a compressed file of the program on the Old Player page, which also includes a full archive of Planet Waves FM going back to 2010. More recent programs are collected in the category listing at the top of the blog frame.
Not a member? Find out the many benefits of Planet Waves membership — and how to get on board. We offer the most timely and relevant personal astrology in the business — and we're world-renowned as a source of news from a spiritual perspective.
With love,


Here are the charts and more information about the eclipses.
Here is the chart for the incident: