Self Revelation, Mercury, Uranus
---
Here is the edition of Planet Waves FM for Wednesday, March 14. The top file is the podcast itself, lasting about 35 minutes. It covers the conjunction of Mercury and Uranus as a highlight of the current Mercury retrograde.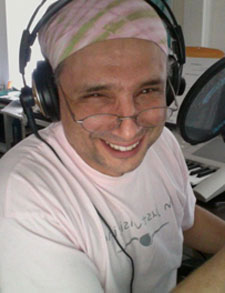 Below is my reading of The Burning of Paper Instead of Children, by Adrienne Rich. The poem is a reference to an incident during the Vietnam War protests when nine Catholics were arrested for burning draft records in Cantonsville, Maryland.
The group used homemade napalm, or jellied gasoline, to burn the files, which were made of paper. Napalm was being used at the time in Vietnam, dropped from airplanes to burn entire villages, including children. Here is your audio file:
As promised, here is the link to purchase the 2012 Spring Report — I'll leave it at $19.95 for the rest of the day. till midnight EDT. If you're looking for the Pisces, Aquarius or Capricorn birthday readings — about one hour each and getting excellent reviews from our customers — here is a link to purchase those.
Here is your program in the old player, where you'll find the full archives and a downloadable zip file.
Lovingly,

Note to readers — there are many more podcasts, the full archives, recordings and interviews from astrology conferences and much more at the Planet Waves FM homepage.
Did you know that Planet Waves offers you a variety of astrological readings for every sign in audio format including birthday reports? You're invited to check them out in our audio store. If you'd like access to Eric's weekly and monthly horoscopes, visit this link to access your free trial to our premium twice-weekly astrology service.