Scorpio Venus Retrograde Conjunct the Sun
Use this link if you're listening on an iOS or mobile device.
---
Eric has completed his 2018 Autumn Reading, Empathy, an excellent 12-sign audio reading covering Venus retrograde, a review of Mars retrograde and much more. Order all 12 signs for best value, or choose your individual signs.
---
The Sun entering Scorpio this week is met by Uranus, the jumper cables of the solar system, in the first degree of Taurus. How can you use this energy to kick into gear? Your 2018-19 Scorpio birthday reading by Eric will help you find the answers.
---
Dear Friend and Listener:
Tonight on Planet Waves FM, I begin with a look at Venus retrograde in Scorpio, which is making its interior conjunction to the Sun on Friday. I've covered this in tonight's subscriber edition as well; I'll be exploring the themes of projection, acknowledgment of what you feel and what you want, I-statements, and seeing things from the viewpoint of the other.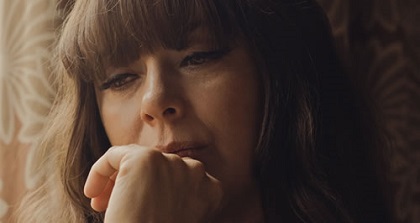 I'll then offer a look at the news, in these last weeks before the U.S. midterm elections.
The second half of the program is an extended Tantra Studio, featuring a conversation with Planet Waves FM listener Michelle Commesso. She is a mother of four children, and explains her philosophy of educating her kids about the most challenging topics of our day, from rape culture, to how to know what you want, to the basics of sex education.
Our music today is from Faithless, featuring the women who have offered their vocal and writing talent to the British collective: Cat Power, Dido, and Zoe Johnston (as well as Harry Collier).
Planet Waves FM is published by Chiron Return, a 501(c)(3) nonprofit corporation, which is part of the Pacifica Radio Network. We are supported by your generous contributions, large and small, which are starting to add up each month and cover the costs of the program. All contributions are fully tax-deductible.
Thank you for being a one-time donor or monthly supporter. Here is how to contribute.
Chiron Return's projects include Planet Waves FM, The Gemstone File resource for activists and reporters, and the forthcoming Investigative Reporting from the Kitchen Table. Look for a letter surveying our readers for their interest in this class, which I plan to begin in late winter.
We are open to the assistance and involvement of those who want to participate in Planet Waves FM as reporters, co-producers and fundraisers.
Thank you again for your participation and for tuning in each week.
With love,


P.S. Here is an article about personal Twitter attacks on Jamal Khashoggi by the Saudi government's propaganda machine. Here's another on the Saudi Crown Prince claiming to have received data about his detractors from Jared Kushner. This is by Ryan Parry, whom I know from when we both wrote for The Daily Mirror.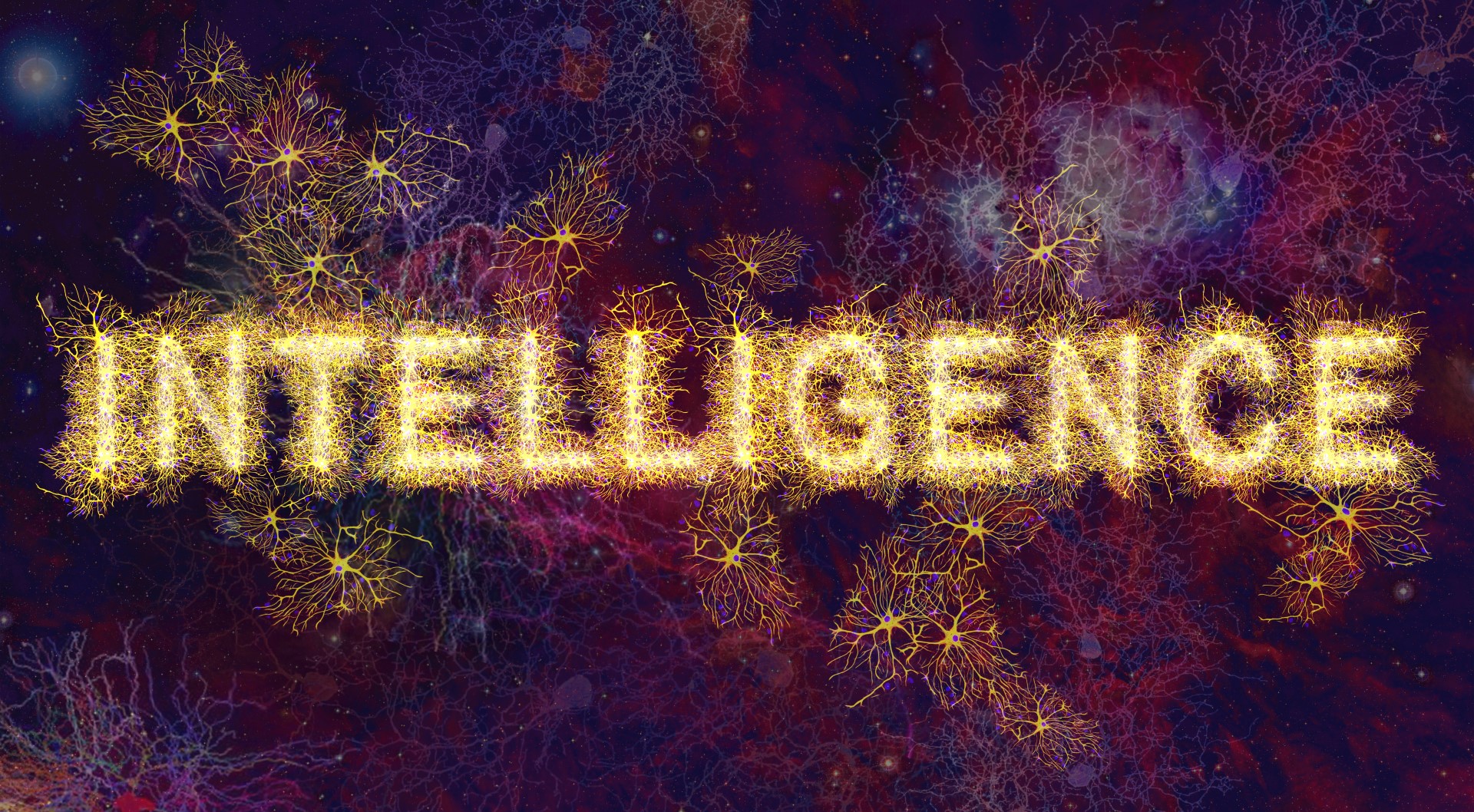 There's no turning back — and we need just one thing

Dear Friend and Reader:
Life would be easier if more people used the full capacity of their minds. That goes for all of us. As we go deeper into this most unusual, challenging and potentially troubling phase of history, intelligence is the thing we need the most.
That is the theme of the 2019-2020 annual edition of Planet Waves. How can we tap into our ability to find creative solutions to problems? How can we envision, design and create a better future than the one we seem to be heading for? How can we handle our personal growth in a way that is sensitive and efficient?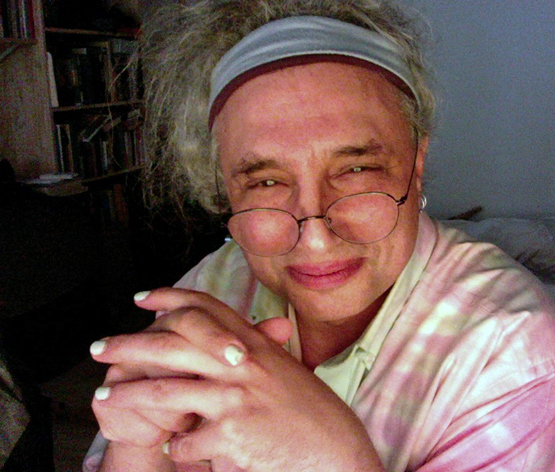 The answer is intelligence.
For the past 20 years, I've been offering annual readings that bring top-quality astrology direct to you for an affordable price. Recent editions, THE ART OF BECOMING and THE BOOK OF YOUR LIFE, have been remarkable bestsellers and helpful to my clients.
Tonight is the initial purchase offer for INTELLIGENCE, my 21st annual reading, published by Planet Waves. This letter contains important information about the discounted pre-order phase, which will be relatively brief compared to previous years. This is in part to avoid excessive email, to save staff effort, and to allow us to focus on what promises to be a truly exceptional annual edition.
Tonight we are offering a discounted purchase for all 12 signs, for Backstage Pass holders, Core Community members, and Horoscope Lover subscribers. For Galaxy Pass holders, the annual edition is included. Full price for all 12 signs, once the written portion is complete, will be $222. We are offering INTELLIGENCE at a substantial discount to readers of The Mountain Astrologer (see our ad on page 2).
Unlike in previous years, I plan to deliver RESET 2019, the first section of the reading, by New Year's Eve. Additional sections will follow in January and February, and there will be updates throughout the year. I will use written, audio and video formats, and the reading will feature an original soundtrack by Vision Quest.
The Astrology: From Jupiter to Eris
These are comprehensive readings based on the solar chart. I am one of a very few astrologers who can do a thorough, relevant and in-depth reading without the need for a natal chart. I am able to provide helpful, healing, and most of all motivational information. The motivational piece is essential: many people are feeling burned out, and many are struggling to have a positive view of the future.
My job is to help you see the possibilities, have faith in yourself and get some spring in your step.
I will be developing the stories of three new transits: Jupiter in Sagittarius, Uranus in Taurus, and Chiron in Aries. This alone would be astrology worth pausing to consider carefully, and to be the subject of expert but also life-affirming guidance.
Since beginning my astrological adventure in 1994, I have focused especially on Chiron, and this will be a centerpiece of the reading.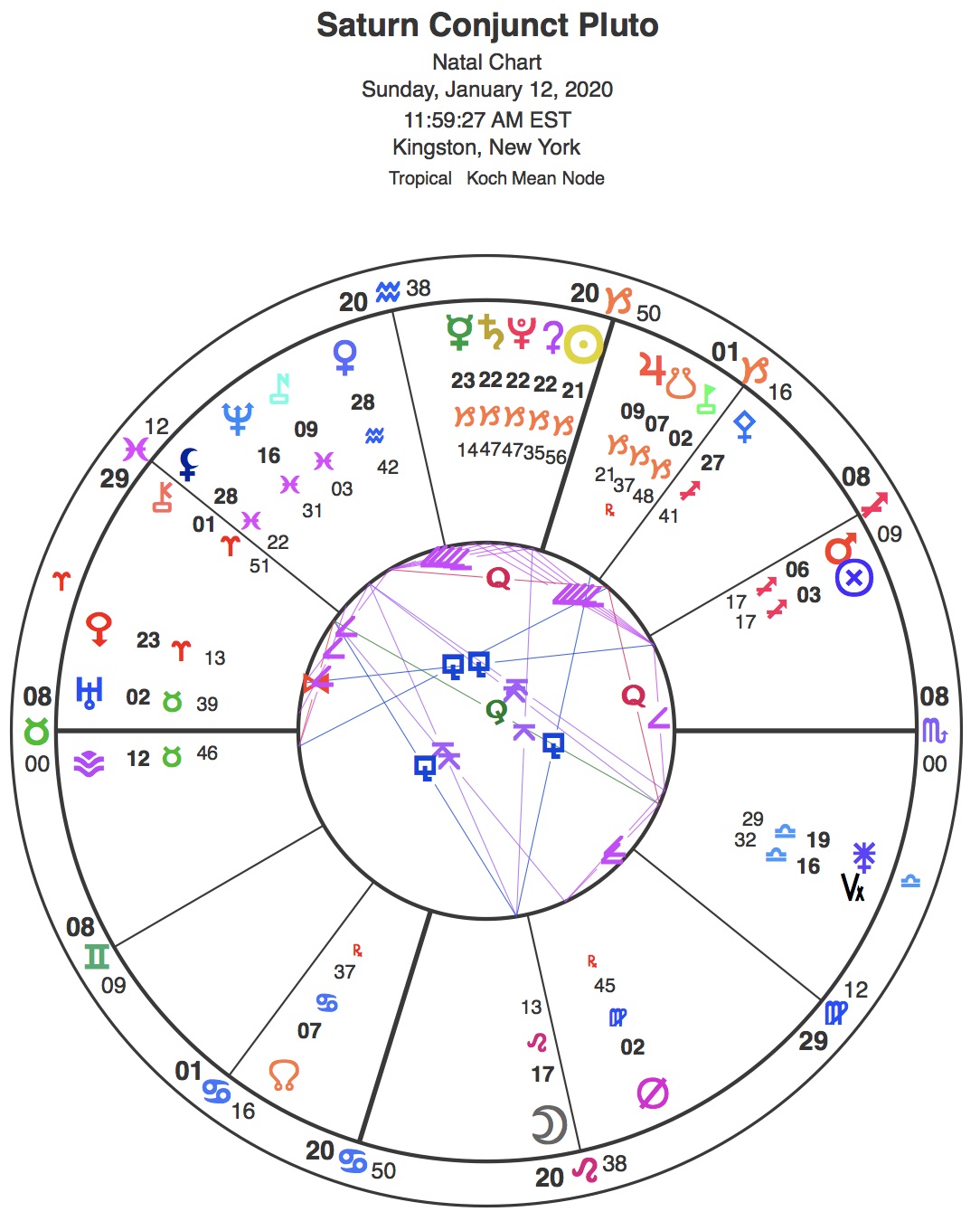 Information on Chiron is too often speculative, needlessly negative, or hit-and-miss; I bring 23 years of study and experience, including personal instruction from Melanie Reinhart, Barbara Hand Clow, Dale O'Brien and other Chiron pioneers.
But there is something more important: on Jan. 12, 2020, we have a one-time conjunction of Saturn and Pluto, which will set the tone for all of 2019 (we're already feeling it now) and then will come with a kind of pivot as the aspect comes into full focus. This aspect pattern is square the new planet Eris, and making sparks in the U.S. chart.
Be prepared to read negatively polarized, verging-on-apocalyptic interpretations of this aspect — elsewhere. Be prepared to let them roll off your back and to allow in something more creative. I am taking the Saturn-Pluto-Eris pattern as a wakeup call, summoning us to full integrity, maturity and discipline.
We have one year to prepare: to lighten our load in life, to work through family material, and to focus our true calling. Those will be my focal points.
Early Purchase Discount
We reward our customers for getting on board early. This reduces stress at the end of the year, and helps us do something we are committed to, which is sending fewer emails.
The pre-order price includes all facets of all 12 signs, plus extra materials such as video presentations on the astrology, and a Q & A feature, which I will handle in audio or video. Also expect at least one live session via our conferencing system, probably in the week between Christmas and New Year's Eve.
On the night of Monday, Oct. 15, we will introduce the first tier of price increases, always favoring early purchase.
You may email us for a discount. You may also order by phone, by calling (845) 481-5616. If you're a member, please look out for a separate mailing with your discount included.
INTELLIGENCE will be included with the 2019 Galaxy Pass (which grants access to all products and a consulting credit — and an extra password to INTELLIGENCE to give as a gift). If you are interested, please email or call (845) 481-5616.
Please note that 15% of all revenue from INTELLIGENCE will be donated to Chiron Return, Inc., the nonprofit corporation that publishes Planet Waves FM and The Gemstone File, and which will soon be offering the class Investigative Reporting from the Kitchen Table.
PLEASE NOTE: IT IS VERY IMPORTANT THAT YOU SAVE YOUR LOGIN INFORMATION IN A SAFE PLACE. Give it its own folder in your email system, or print it and hang it over your desk.
Thank you for your purchase, and thank you for trusting me as your astrologer.
With love,



PS — The Planet Waves annual edition is an internet tradition. You may see all of the past editions here (2018 is still under password; all the rest are open access).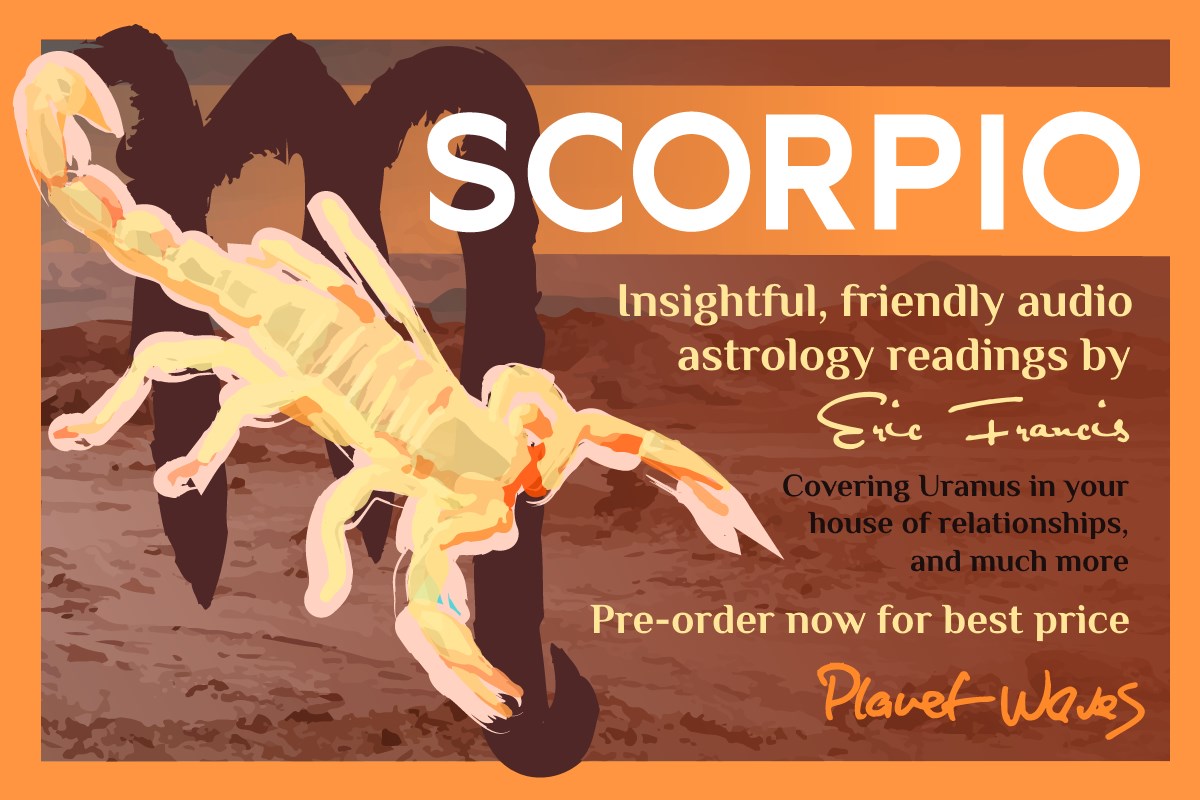 Scorpio Birthdays and Rising 2018-19:
New Scorpio Reading Coming Monday Night!
"Words fail me when I try to express my amazement at and gratitude for your incredible talent. As everyone else tells you, you are describing my life (and helping me through)."
— Joyce Smart, on a previous Scorpio reading
Dear Friend and Reader:
When the Sun enters your sign on Tuesday, Oct. 23, it arrives to a pretty potent situation. If you've been wondering when your year might really kick it up a notch, this could be it — and Eric plans to have your birthday astrology ready for you Monday night.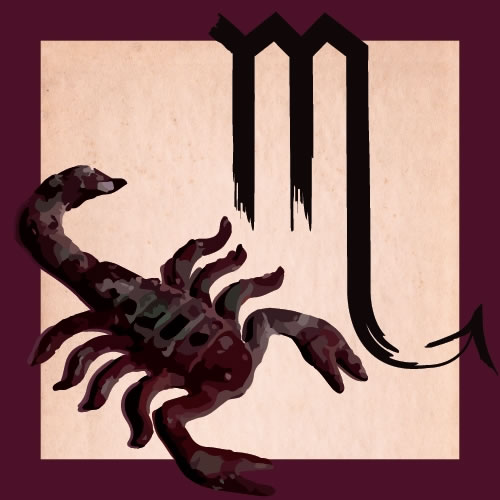 Waiting in the first degree of Taurus (your relationship sign) is Uranus: also known as the jumper cables of the solar system. And square the Sun and Uranus are the lunar nodes: the points that signal eclipses, and which can represent tipping points in your life.
Even if nothing sudden or inventive takes place for you on Tuesday, this planetary setup does seem to describe the tone of your year to come. And what better guide to the unexpected is there but your 2018-19 Scorpio Astrology Studio? (This used to be called the Birthday Reading.)
Surprises — both the fun kind and the not-so-fun kind — ask us to bend, stretch and improvise. Really, that's the essence of life, right? In two segments of audio astrology and an audio tarot reading (which will be delivered a little later than the astrology), Eric offers you the subtle insight, eye-opening perspective, inspiration and motivation to say 'yes' to your life in new ways.
"All the readings for the signs I was born under, Aquarius, Scorpio and Aries, were right on. The Scorpio reading described my life right now and was much needed! Thank you!"
— Columba Genubath
You can pre-order your 2018-19 Scorpio Reading and lock in the lowest price we offer: just $33 for all of the audio plus an extended description of your sign, the charts he used for the reading, and more. Please note: after the reading publishes Monday night, the price will increase.
Wishing you an excellent year,



Amanda Painter