U.S.A. on the Brink — and Mercury, and the Eclipse, and Mars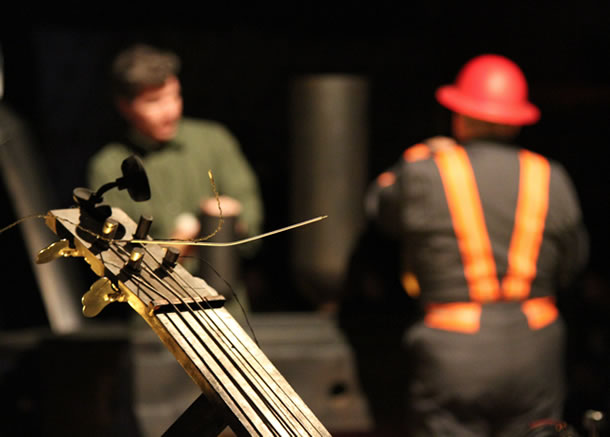 Click here if you use an Apple mobile device.
Every edition of Planet Waves FM I forget to mention one thing — and unlike text, I cannot do a quick edit before sending it out. This week that thing is the role of religion in the current government crisis. I mention that a bunch of Fundy Xtians — Dominionists, as they are properly known — are behind this. What I don't make is the connection to their "let's take a federal default out for a spin" mentality.
They know it would be catastrophic; and that is what they live for. Things going well is not enough. Getting their way is not enough — their way is The End. This is why the founders of the United States divided church and state, not just in the Bill of Rights but in the Constitution itself.
In tonight's edition I cover the federal mess and the associated astrology: Mars ingressing Virgo; Friday's eclipse of the Moon in Aries; Mercury stationing retrograde in Scorpio; and an eclipse of the Sun in Scorpio. Amanda has been tracking all of this copiously and competently in Daily Astrology; I provide some extra commentary and context here.
Our musical guest is Kris Perry and his MACHINES project. I describe my experience of the music-sculpture installation, meeting Kris and why I think the whole thing is so impressive. Kris is a genuinely interesting guy, an artist down to his cells, and sufficiently "not a musician" to have invented many instruments and what amounts to a new genre of music. If you go to the project's homepage, you will see Kris explain what he does.
If you're curious about the O+ Festival and want to hear some cool interviews, Rob Galgano spent the weekend cruising around the event with his digital recorder getting spontaneous impressions. Here's a playlist, which he says is growing as he processes the audio and posts it to Soundcloud.
You can find a direct link to the MP3 of the program on this URL. Here is your program in the Old Player. Note, will also be able to download a compressed file of the program on the Old Player page, which also includes a full archive of Planet Waves FM going back to 2010.