Planet Waves FM Bob Dylan Holiday Music Special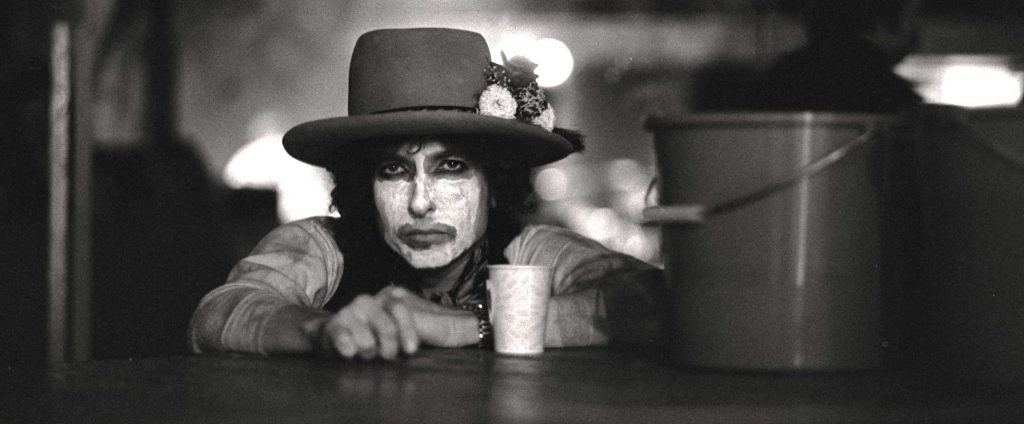 Use this link if you're listening on an iOS or mobile device. Click for reduced bandwidth player. Planet Waves FM is presented each week without commercial interruption. It is produced and published by Chiron Return, our nonprofit friends nearby. We are a Pacifica Radio affiliate.

Well, Shakespeare, he's in the alley
With his pointed shoes and his bells
Speaking to some French girl
Who says she knows me well
Welcome to our 3rd annual Bob Dylan Holiday Special, in cooperation with our friends at Special Rider Music. Thanks to Anatoly Ryzhenko for mucho music research and running the back end of the website; and for the many song suggestions we received from Planet Waves FM listeners. Here's the set list.
OPEN
Times Changin' – Starbugs – Kids Sing Dylan – 2011
Introduction
SET I News and Weather
Pity the Poor Immigrant – Bootleg Vol 15
Political World – Oh Mercy 1989
Everything is Broken – Oh Mercy 1989
Union Sundown – Infidels 1983
I and I – Infidels 1983
SET II Relics
Davey Moore – Carnegie 10/12/63
Masters of War – Freewheelin 1961-1962
Hard Times NY Town – home recording Tony Glauer 12/61
Kingsport Town – Freewheelin outtake 1961
John Birch Paranoid Blues – Carnegie 10/12/63
GARY SNYDER COMMENT – "Starting the Spring Garden and Thinking
of Thomas Jefferson" – from This Present Moment, 2015
SET III Peggy O
Sweet Peggy O – Bob Dylan 1961
G.E. Smith Interview about Peggy O
Peggy O – Bob, electric – Melbourne 1998 – said to be last live perf.
Peggy O – Grateful Dead 5-11-77 St Paul MN…here is the whole show
Peggy O – The National feat Josh Kaufman, Eaux Claires, WI August 12+13, 2016
Peggy O – Grateful Dead – 6/26/94 Vegas UNLV big football stadium
Watchtower – ditto
Morning Dew – ditto
CONVERSATION WITH DANIEL STERNSTEIN + Letter to Urbana by Vision Quest, 2016
SET IV Epic masterpieces
Changing of the Guard – Street Legal 1978
When the Night Comes Falling from the Sky – Empire Burlesque 1985
Most of the Time – Oh Mercy 1989
Senor – Street Legal 1978
READ LYRICS – When the Night Comes Falling
SET V Tribute to Dylan's work with the Grateful Dead
w love to Brent Mydland (singing harmony on all these pieces)

Shenandoah – Down in the Groove 1988
Silvio – Down in the Groove 1998 with Hunter
Memphis Blues – Giants Stadium 7/12/87 – Dylan with Grateful Dead
Slow Train – Dylan and the Dead – Foxboro 7/4/87 Sullivan Stadium
Serve Somebody – D/D – Anaheim 7/27/87
I Want You – D/D Oakland 7/24/87
READ: "War" by Arthur Rimbaud
& where do I begin – Liner notes from Desire
SET VI Personal favorites
Ring them Bells – Bootleg 8, Supper Club NYC 11/17/99
Series of Dreams – Oh Mercy out take 1989
Black Diamond Bay – Desire, Jacques Levy, 75, released 1976
Idiot Wind – Take 4, NY Sessions, Blood on the Tapes
Nettie Moore – Modern Times – 2006 – his 32nd album
Billy Main Theme – Billy the Kid – 1973
Forever Young – Planet Waves – 1974