Planet Waves FM Edition 300: Walking the Walk
Use this link if you're listening on an iOS or mobile device.
Democracy Now's full show today, containing a speech by Tom Hayden:

---
We are now offering for pre-order the 2017 Planet Waves annual edition, The Book of Your Life. This 12-sign written reading by Eric Francis will be a thorough and useful guide, steering you through 2017 and beyond.
Hello Scorpio! The Sun and Mercury are making several contacts from your sign, giving impetus to your creative skills. Pre-order your 2016-17 birthday reading by Eric today to find out more about your solar year.
---
Dear Friend and Listener:
For tonight's program — the 300th edition of Planet Waves FM — we pay tribute to two men who have walked the walk: Tom Hayden, the father of many activist movements, who left the planet Sunday; and Neil Young, who still roams and plays his guitar among us.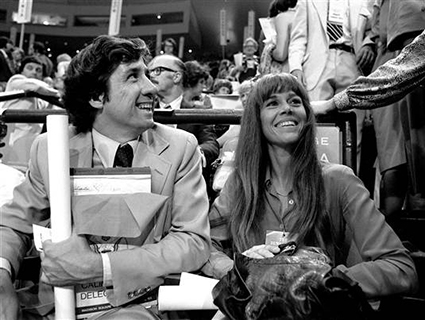 To my ear, Neil, particularly his older work with Buffalo Springfield, was the perfect complement to the utter sincerity of Mr. Hayden.
Later in the program I read both of their charts, which are excellent descriptions of the dharma they have so beautifully expressed.
I cover a few other points of interest: for example, Friday's internet outage that has so quickly slipped down the memory hole. [You can view a chart for that here.] And I take a look at how 'local' politics has become. I continue to sound the alarm about the "43 percent" — who are these purists, cronies and Christians who continue to support a candidate who admits and is accused of sexual harassment?
As mentioned, tonight's edition is our 300th program. I guess that means I've been doing Planet Waves FM weekly since late 2010, which seems about right. It's also our one-year anniversary of being affiliated with the Pacifica Radio Network. Here's Pacifica's article about us from around the time we got on board last year.
From that article, here's one salient quote wherein I describe what we're doing: "There is a problem with the news, in that the news is reported without any thought about its impact or actual meaning on the listeners. What I'm able to do with Planet Waves is draw the connection between the changes that the world is going through to the individual community encountering those changes…to take the material on a spiritual level. That is the essence of Planet Waves."
Thanks for all your support over the years — our customers, clients and subscribers have made this all possible, along with the talent and goodwill of my staff, and me getting up every morning and coming to work, rain or shine.
We are proof of what you can do without advertisements for drugs, cars or anything for that matter.
With love,



PS — Here is a link to the full text of the Port Huron Statement, of which Tom Hayden was the main author. This 25,000-word manifesto from the 1960s helped shape progressive thought in America and is still relevant today.