Planet 9, Mercury Direct, and Lunatics In Politics
Use this link if you're listening on an iOS or mobile device.
The audio astrology and rune readings for Vision Quest, Planet Waves' 2016 annual edition, will soon be published. Order all 12 signs at a great value or choose your individual signs. You may learn more here.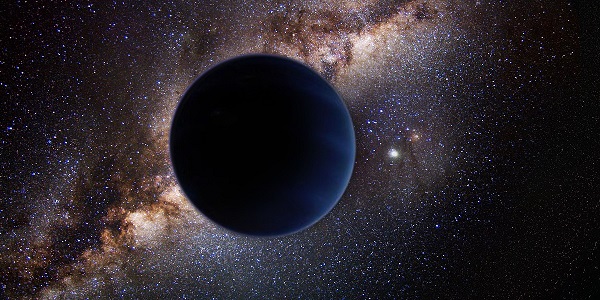 Dear Friend and Listener:
Tonight's edition of Planet Waves FM focuses on the recent discovery by Mike Brown and Konstantin Batygin of evidence for a distant and as yet undetected planet within the Solar System. The tentatively-labeled "Planet 9" could have an orbit of 20,000 years or more in length.
In the first segment of the program, however, I begin somewhat closer to home; I offer a Chiron-related approach to Mercury retrograde, and an analysis of yesterday's Mercury station direct.
In addition, I discuss the latest developments in politics, as the Democratic nomination draws closer, and the Republican campaign continues its trek through the land of the ridiculous — see this excellent New York Times article from Saturday. Meanwhile, Roe v. Wade turned 43 on Friday, amid fresh attempts to gut it. For more information on that, please see Monday's post on Democracy Now!, which we can bring you thanks to our affiliation with the Pacifica Network.
Tonight's music is all from Vision Quest: Synth Lord, Ultrabell and the Theme from Scorpio.
W/love



PS — Maddow's data was provided by her, not by me — as I misspoke.