Of Virgo and Pisces — and the Pisces Full Moon
Use this link if you're listening on an iOS or mobile device.
NOTE — THE LIVE EDITION OF PLANET WAVES FM HAS BEEN MOVED TO MONDAY, SEPT. 8 AT 8 PM EDT. Visit this link for more info.
Here is your link to order Good as Gold, the 2014 Midyear Reading by Eric Francis
Here is your link to order the 2014 Virgo Birthday Reading by Eric Francis. To learn more about that product, check this letter.
If you're interested in the Pisces Full Moon live edition of Planet Waves FM, watch the front page of Planet Waves FM, or our Facebook pages, or your inbox, or if you're a subscriber, Thursday's edition.
---
Planet Waves FM is presented free from commercial interruption. Visit this link to learn more.
In tonight's edition, look closely at the relationship between Virgo and Pisces, focused on the Pisces Full Moon that happens on Sept. 8. This includes a discussion of how the Full Moon is conjunct both Chiron and Borasisi. Note, at about 13 minutes, I say "fusion" when I mean "fission".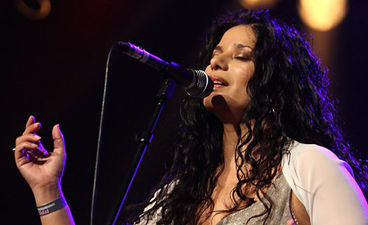 For those curious about Borasisi, I tell some interesting stories, and mention an article I wrote about it in early March 2011 that looks at Kurt Vonnegut's theory of science and religion. I mention a guy named Steve Sandberg, who I spoke with for a long time last night, a former GE employee. You can read Steve's story here.
In the second half of the program, I read your commentaries about Virgo as a point of integration. These are some brilliant ideas from Planet Waves subscribers who have apparently been contemplating the Virgo question for a while. I mention Colbert's presentation at the White House Correspondent's Dinner — here is that link.
My musical guest is the eminent embodiment of Pisces, Sheila Chandra. Actually, her chart spans the Virgo-Pisces axis in a way that is truly extraordinary. She is the author of a book on the perfect topic for Virgo-Pisces — how to organize your life, called Banish Clutter Forever: How The Toothbrush Principle Will Change Your Life. You can get her CD ABoneCroneDrone here.
We sponsor Planet Waves through your memberships to our website. Please sign up here.
Sign up for Planet Waves Monsanto Eco newsletter — our free environmental newsletter.