Mercury Stations Direct Friday, Plus Grace Lee Boggs and What Happened at Umpqua Community College
Use this link if you're listening on an iOS or mobile device.
---
We have all kinds of interesting, fun and insightful astrology for you. Become a Planet Waves Core Community Member at $14.97 a month or $19.97 a month. Or get our Backstage Pass, or the Galaxy Pass. If you're a Libra or Libra rising, you may pre-order your birthday reading here.
---
In tonight's edition of Planet Waves FM, I look closely at the chart for Mercury stationing direct on Friday. I'll also be hosting a live, call-in edition of Planet Waves FM on Thursday night. Details about that call are included at the end of this letter. This is the third in a series of call-in programs that I've been hosting on Thursday nights — events which began last year as Core Community meetings.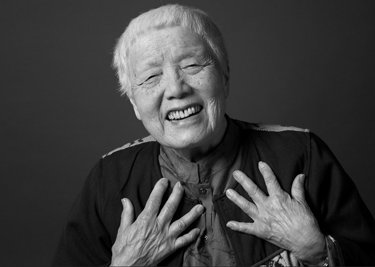 In tonight's program I also look at the life of philosopher and meta-activst Grace Lee Boggs, who died last week at age 100. That chart is below. Then I review a couple of news stories, including 19 European countries opting out of genetically modified foods, and I look at the chart for the shooting at Umpqua Community College.
One story that I don't mention and may get to Thursday in the Core Community edition is a ruling by a top court in Europe breaking an agreement between the U.S. and the E.U. previously allowing companies to participate in the mass collection of personal data and private communications.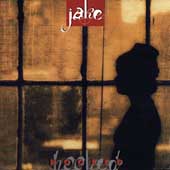 My musical guest is the amazing Jessica Lee Montague from her CD "Hooked." I just looked it up and apparently you can pick it up for a penny. Go figure. It's worth full fare, and some of these songs stand tall among some of the greatest artists in rock music. As Kate Bush once said, most women really can't put it to you — that is, push you so hard you fall over. Hello Jessica!
I mention her dad, one of my journalism heroes, Dr. Peter Montague. Here are some of his articles archived at Op-Ed News.
Speaking of journalism heroes, I also promise a link to Amy Goodman's archive of interviews with Grace Lee Boggs.
I promise a link to an article called The Folk Art of Therapy.
And since I mentioned the Capricorn Moon, here is an article on that particular lunar placement.
Here is call-in data for Thursday's live edition. Please watch the Planet Waves homepages, Facebook and your email for reminders.
Time: Thursday, Oct. 8 at 9:00pm Eastern
Listening methods: Phone, Webcall, Skype, Web Simulcast
Phone number: (425) 440-5100
PIN Code: 472091#
Or to listen live on the Internet, please use this link. The recording will be published to Planet Waves FM. The whole world is invited. Here are other time zones: Thursday 3 pm HST (Honolulu), 6 pm PDT (San Francisco), 7 pm MDT (Boulder), 8 pm CDT (Chicago), 9 pm EDT (New York), or Friday 2 am BST (London), 3 am CED (Paris), 3 am CEST (Warsaw), 4 am MSK (Moscow), 9 am CST (Beijing), 9 am AWST (Perth), 10 am JST (Tokyo) and 11 am AEST (Melbourne).
Your charts are below.
Lovingly,