Melanie Reinhart Redux, and A Treat From Pacifica
Interview with Melanie Reinhart:

Brown and Batygin on Planetary Radio:

The readings for Vision Quest, Planet Waves' 2016 annual edition, are now immediately available on purchase. Order all 12 signs at a great value or choose your individual signs. You may learn more here.
Dear Friend and Listener:
In case you missed it, a new program for Planet Waves FM / Pacifica Network premiered last night, called The Miracle Hour. Listen to the first edition here.
Today I've been concentrating on finishing the Aquarius Birthday Reading, and will have a new episode of Planet Waves FM for you tomorrow. I'll have coverage of the New Hampshire primary, and we'll be beginning the discussion of the Zika virus. I am also planning to read the chart of Aquarian Carole King, and to tell family stories about her.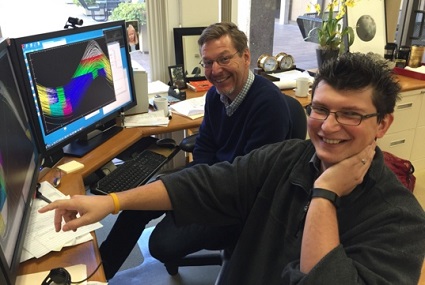 For tonight, we also have a reprise of an interview with pioneering astrologer Melanie Reinhart.
Melanie is the author of Chiron and the Healing Journey, the most comprehensive book on Chiron, along with several other books, and is recognized as a leading contemporary astrologer.
Also, thanks to our affiliation with the Pacifica Network, we are privileged to bring you the latest episode of Planetary Radio, which features an interview with Mike Brown and Konstantin Batygin, the Caltech researchers who recently predicted a new Planet 9. Brown and Batygin discuss the implications of their research and how they came to their conclusions, and answer questions from listeners.
With love,