Martin Luther King: In the Name of Love
Use this link if you're listening on an iOS or mobile device.
---
This is an exciting time to be an Aries. Find out how to maximize your potential and get energized when you pre-order your 2017-18 birthday reading here.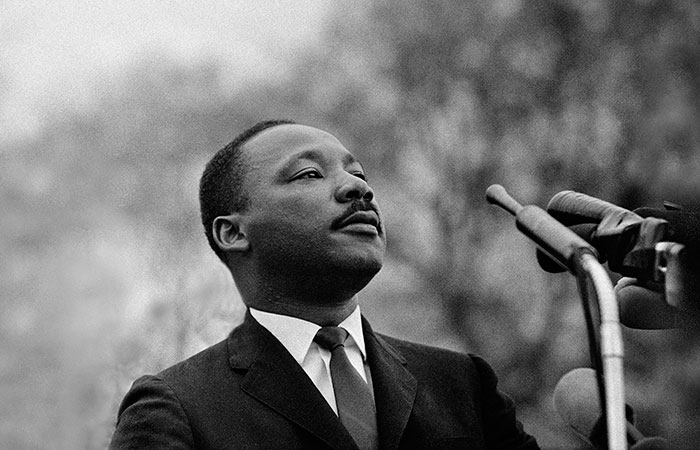 Dear Friend and Reader:
Today is the 49th anniversary of the murder of the Rev. Dr. Martin Luther King. In tonight's program [play episode here], after I cover the current astrology, I look at Dr. King's chart, I talk about the now well-known FBI conspiracy to destroy him, and then I play 30 minutes of his speech linking the civil rights movement to the anti-war movement. That speech was 50 years ago today, on April 4, 1967.
As for astrology, I devote most of that to the discussion of Chiron, and the forthcoming connection of retrograde Venus and Chiron in Pisces. This program contains a solid introduction to Chiron as a planetary development in astrology, touching on some of the mythology, history and mostly the feeling of Chiron.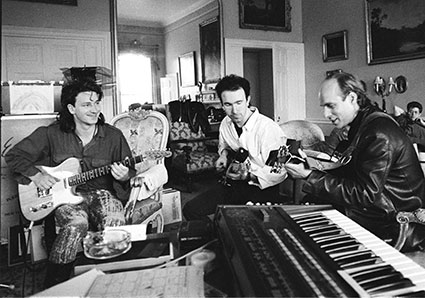 Chiron represents the holistic principle, and with a conjunction to Venus, this means taking a holistic view of sexuality.
And that, in turn, calls for a healing process, on several interrelated levels: emotional, spiritual and physical. I come back to that topic in tonight's Tantra Corner, which is the last few minutes of the program.
Music tonight is provided by the epic collaboration of Brian Eno and U2. I was planning to wait until Taurus time to feature Eno, Bono and David Byrne, my favorite Taurus men of music; however, today called forth an early appearance by U2, given that they have written some of the best tributes to King.
All music is from the Unforgettable Fire era [Amazon | iTunes], with the exception of the last piece: a collaboration between Eno and U2 released under the pseudonym Passengers as an alleged collection of soundtracks from obscure Asian films, which I find hilarious and I am sure they did as well. That last piece is Miss Sarajevo, in an officially-released live edition — a song that Bono has said is his favorite U2 piece. The dude singing opera quite convincingly is Luciano Pavarotti.
With that, I leave you to tonight's program. Thanks for tuning in; and thanks to Anatoly for music research, and Amanda Painter and Amy Elliott for pulling together the Tuesday edition each week.
Planet Waves FM is part of the Pacifica Radio Network, distributed without profit as a public service and labor of love.
With love,