Oklahoma Tornado and The Doors' Ray Manzerek
Here is part two of my interview with Enceno Macy. Part one was posted in last week's regular edition.
In tonight's edition of Planet Waves FM I look at the chart for the tornado that hit Moore, Oklahoma Monday night, developing some thoughts I introduced in a Planet Waves post I published yesterday. The chart is at that post and I'll also publish it here.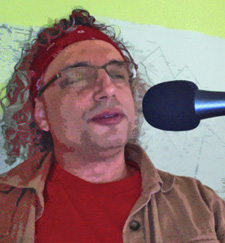 I also look at the chart of Ray Manzerek of The Doors, who died Monday. Ray was an Aquarius with Sagittarius rising; Jim Morrison was a Sagittarius with Aquarius rising, and that can create a strong bond — they were clearly the nucleus of The Doors. Ray was a few years older than the other guys, and brought some grounded wisdom and maturity into the group.
I mention that Saturday, the day of a lunar eclipse, is the March Against Monsanto. Monsanto's chart data is not published, though I've been working on an investigative feature since December and I am familiar with this chart and how it works. The eclipse falls opposite Monsanto's Sun and right along its MC/IC axis — the meridian, an extremely sensitive point in the chart. So this is a great day for a protest against these scoundrels.
You can find a direct link to the MP3 of the program on this URL. Here is your program in the Old Player. Note, will also be able to download a compressed file of the program on the Old Player page, which also includes a full archive of Planet Waves FM going back to 2010. The charts you may be looking for are below.