Live from the Astral Plane! It's the Uranus-Eris Conjunction
Use this link if you're listening on an iOS or mobile device.
---
Hey Gemini! Your ruling planet, Mercury, seems to be asking what you really want. Pre-order your 2017-18 Gemini birthday reading by Eric Francis for a friendly and accessible guide that will help you find out, and get there.
Not a Gemini? You can pick up your latest birthday reading, plus our 12-sign readings, classes and much more from the Planet Waves Boutique.
---
Dear Friend and Listener:
Tonight's edition of Planet Waves FM opens up the Uranus-Eris conjunction as a commentary about our disembodied lives on the Internet.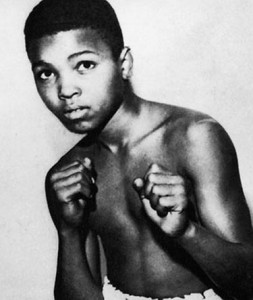 I explain how 20 years of nonstop proliferation of online life have turned the world into the astral plane, where we struggle to make sense of existence and of our bodies; where there's no longer any sense of reality.
I quote and discuss an idea from Eric McLuhan: "The body is everywhere assaulted by all of our new media, a state which has resulted in deep disorientation of intellect and destabilization of culture throughout the world.
"In the age of disembodied communication, the meaning and significance and experience of the body is utterly transformed and distorted."
Later in the program, I tell the story of John Oliver buying — and then forgiving — $15 million in hospital debt in one of the funniest and most revealing media stunts in history (again under the influence of Uranus-Eris). [See fabulous video here.]
Finally, I talk about the life of, and read the chart of, Muhammad Ali, whom the New York Times aptly described as "a titan of boxing and of the 20th century." [Read obituary here.]
The charts of Oliver and Ali are posted at this link.
Music is from just about everyone: David Byrne and Brian Eno; Bjork; Dead Can Dance; and the Planet Waves in-house ensemble, Vision Quest (with our theme from Gemini, called Letter to Urbana.
Speaking of, don't miss The Gemini Files — your 2016-2017 reading, in audio and video formats.
With love,