Interview With Lara Dale on Male Survivors
Use this link if you're listening on an iOS or mobile device.
---
Eric has now completed his 2018 Autumn Reading, Empathy. This is a 12-sign audio reading covering Venus retrograde, the recent Mars retrograde and more. You may order all 12 signs here for best value, or choose your individual signs.
---
This year's Libra equinox was accompanied by an extraordinary aspect to Chiron, and will be followed in a few weeks by Venus retrograde. Find out what potential this offers for you or the Libra you love when you order the 2018-19 Libra birthday reading by Eric.
---
Dear Friend and Listener:
Tonight's edition of Planet Waves FM [play program here] features an interview with documentary film producer Lara Dale. This is a one-hour interview which I've posted as its own file. On the main program, the interview begins at about 1:55, though you may find the stand-alone convenient (it will open as an mp3, not as a web page).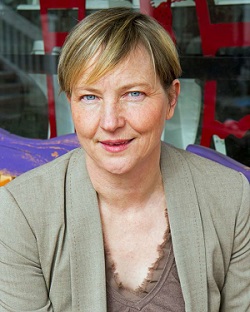 Lara has a lot to say about male survivors, and how nearly all sexual abuse begins in the home, or with early caregivers. She reached out to me early last week. I won't say much more about this interview, as Lara speaks for herself so elegantly.
I also include a look at the Mercury-Venus conjunction that takes place tomorrow, and frame that in the context of the retrogrades of Venus and Mars. I consider the chart of Saudi national and Washington Post writer Jamal Kashoggi disappearing in Turkey earlier this month.
And then I look ahead to the Saturn-Pluto conjunction of early 2020 and the Jupiter-Saturn conjunction of late 2020. These are the two primary charts I will be using to create INTELLIGENCE, the 2019-2020 annual edition of Planet Waves.
Planet Waves FM is sponsored by your contributions to Chiron Return, a 501(c)(3) nonprofit corporation. We are part of the Pacifica Radio Network. Your monthly memberships are starting to add up toward covering the cost of the program. Thank you for your ongoing generosity. If you would like to make a one-time or ongoing contribution, please visit this link.
Thank you for listening.
With love,


Listen to your Empathy sample here:
Aries
|
Taurus
|
Gemini
|
Cancer
|
Leo
|
Virgo
Libra
|
Scorpio
|
Sagittarius
|
Capricorn
|
Aquarius
|
Pisces