Hello Jupiter: The U.S. Chart and Medicine for the People
Use this link if you're listening on an iOS or mobile device.
---
Hey Cancer — Eric will soon record your video Tarot reading using the gorgeous Voyager deck. He'll give you the inspiration to start a new project, refresh your life or simply make the most of your solar year. Get your 2016-17 birthday reading today.
Not a Cancer? You can pick up your latest birthday reading, plus our 12-sign readings, classes and much more from the Planet Waves Boutique.
---
Dear Friend and Listener:
In tonight's program, I look at the new environment in the days and weeks after Mars has stationed direct. There's a grand trine in the sky — planets in all of the water signs. How does that feel, and how do you keep your room tidy?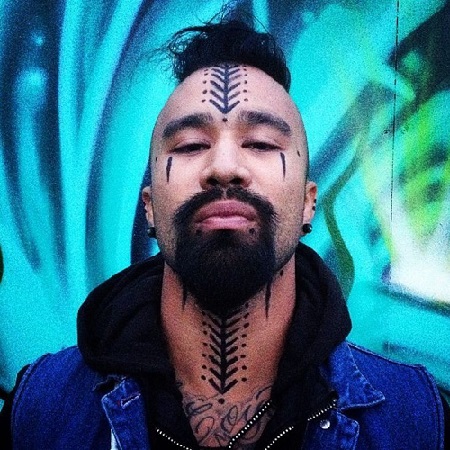 I also look at the United States Sibly chart, the most widely-used horoscope for the United States.
There's a streak of planets across the 8th house in the sign Cancer: Venus, Jupiter, the Sun, Mercury and others. This is a huge legacy of some kind, an inheritance. Who is it from, and what are we supposed to do with it?
Finally, I look at the Juno mission to Jupiter, which arrived Monday night to not enough fanfare. A bunch of rocket scientists successfully slowed down their robotic probe (previously traveling at 130,000 mph) and parked it in a safe orbit around Jupiter.
There, it will photograph into the interior of the planet, measure heat and radiation, and perhaps give us a glimpse into the early origins of the solar system.
My musical guest is Nahko and Medicine for the People. If you're wondering what new music is getting the kids going out on the festival scene, Nahko Bear is a great place to start. You can visit his website here; there's a new album, called Hoka. I think you'll like it. Special thanks to Amy Jacobs for selecting today's music and sending Nahko my way.
During the program I mentioned that we have a combined summer sale of Vision Quest, the 2016 annual, and the 2016 Spring Reading. You will love these practical, visionary and creative astrology readings — that's a promise. Ordering information is here.
With love,