Aries New Moon, and How to Read a T-Square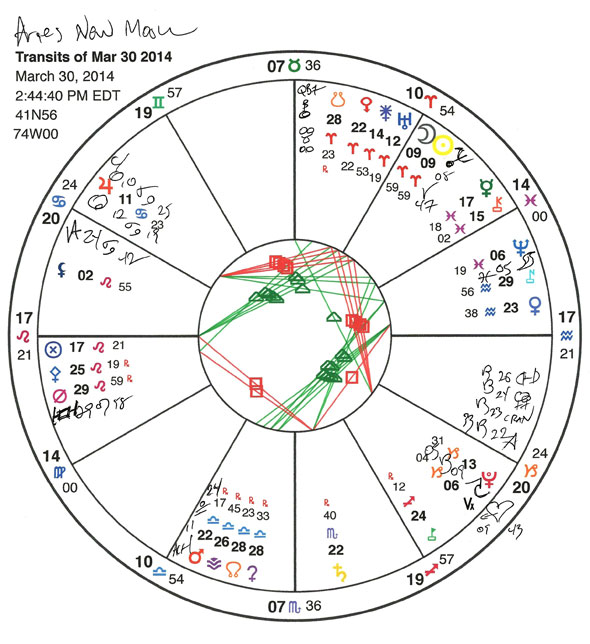 If you are using an iOS device, please use this link.
NOTE, here is the free audio preview of the 2014 Spring Report.
In tonight's edition of Planet Waves FM, I read the chart for the Aries New Moon, describe the chart for the Washington State mudslide and talk about how to read a T-square in a natal chart. I also introduce my Aries birthday reading, which is available for $29.95.
As promised, here is a link to an article that looks at how to delineate centaurs Pholus and Nessus: Beneath the Guns and Politics, Gender Rage. Here is the article When Astrology Listens, and here is In Canada, They Call it Therapy.
Here is that Russian website that happens to host the full 75-minute reading (by Martin Shaw) of Akallabeth: The Downfall of Numenor, which I am posting in honor of Reading Tolkien Day.
Here are the T-square charts: